Vulnerability and the Implications on Trust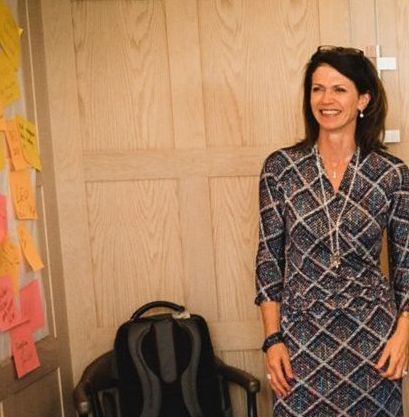 An international professional services firm, with whom we had previously partnered, commissioned us to work with a newly formed Leadership Team. This team needed to refocus in order to deliver strategic grow objectives whilst changing its operating model.
The Challenge
This new newly formed team needed to respond more effectively to clients and market opportunities - to be agile and flexible - become more innovative in developing major revenue streams. In addition, they needed to change reporting lines, financials, and operational controls. An imbalance of control toward specialist functional teams held them back. An environment of autonomy and independence had degraded into disconnected, sub-scale business units. In short, this team needed to achieve major breakthroughs on all levels to become a high performing leadership team and leverage their collective talents to hit very ambitious targets.
The Approach
This was a client facing team with busy travel schedules, so it was imperative to make the most of the time together. We proposed and executed workshops, held at a residential venue, and ran from 4:00 pm to 4:00pm. Sessions started in the late afternoon with space to connect, tune-in and set intentions.
We took a robust and real approach to working together, underpinned with particular attention to Lencioni's '5 Dysfunctions of a Team' model (Trust, Conflict, Commitment, Accountability, Results), building the foundations that need to be in place for high performance. Rather than dealing in hypotheticals or ideals, the content of discussion was always the current reality of their business.
Unusually for this organisation, this leadership team began to speak openly about each other's client portfolios and sector strategies, really challenging and supporting each other's plans and each other as people, in a spirit of shared purpose and mutual accountability. Their starting place was no longer their roles, sector or discipline – and their individual performance as leaders of their sub-teams - it was about making a real difference to their clients' businesses, creating great work experiences for their people and focusing efforts and resources on areas of sustainable profitability for the firm as a whole. There was time for conversations full of both laughter and sincerity that is missed in the day-to-day. The energy sparked was one of 'let's get down to business!'.
The team broke down its barriers at a human to human level, they learnt how to be effective as a leadership team whilst working through their most important business issues in a structured fashion. At each workshop, and progressively over the arc of the work, the team coaches and team leader sought to ensure the team had sufficient empathy; the underlying climate in the team that impacted their ability to bring out the best in each other. 'Climate' is what we refer to as the environment, ambience, or mood in a group which is often neglected to great detriment. That's where we got the major breakthrough; learning how to express and really share – human to human their inner most fears, moments of doubts not only as leaders but perhaps more importantly as mothers, spouses, as sons and friends. Showing up and sharing these personal moments, choosing to reveal the unpolished version of themselves enabled this team of leaders to stand for something, to show up in a more powerful real way, to choose to turn towards each other rather than to turn away.
The Impact
Coaching the team leader to model her role was critical. Her big breakthrough in the work was realising she was deeply committed to taking up her position for a more deeply inspiring role as the leader, to put herself on the line and not play it safe. For a leader perceived as highly polished in her presentation and could often make others assume she had no desire to go into warmer, rawer places, this was a massive shift. She was thoughtful and real, feeling her way towards an understanding that only through openness, dialogue and building understanding together would the team truly get behind one another and get to know each other.
The most significant outcome overall was the team hit their business targets. They were after all a leadership team, all very bright and capable with ambitious goals and something to prove. Early on in our work they committed to an overarching revenue and profitability target which was stretching but plausible, but which they didn't yet quite know how to achieve. This was not just a shared goal, but a cohering ethos to connect them early on to each other and the work they could only do together as a team, and as people who cared (deeply) about each other, both their individual and collective performance.