Working as a collective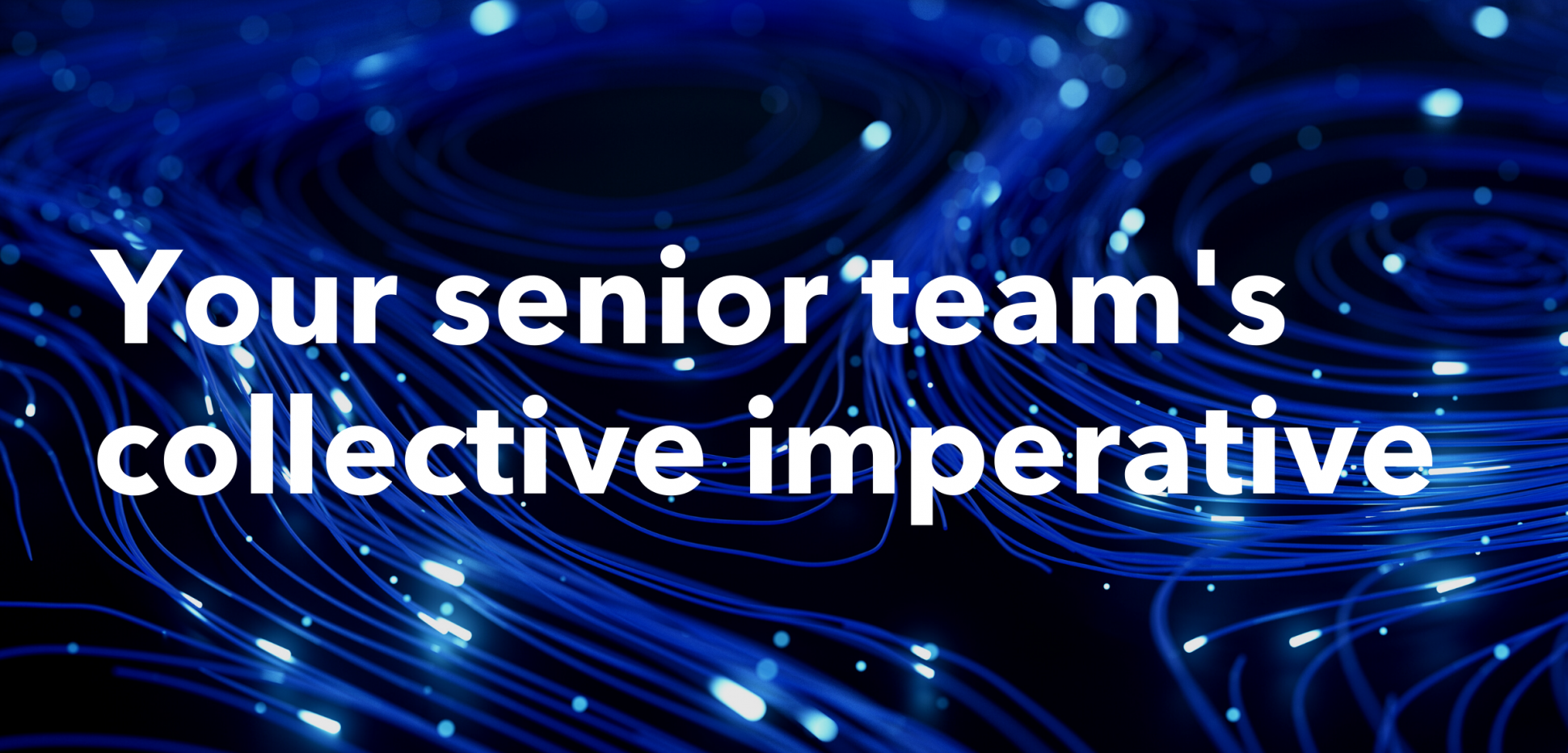 The last few years have been exhausting for many teams – and the ambiguity and complexity looks set to continue as we move past Brexit and the pandemic to global inflation, hybrid working and supply shortages. Teams have become fragmented as leaders have had to respond to disparate challenges, and yet we know leaders need to operate in alignment - so how do we help teams act as one?
It's critical to make sure that the team is a coherent, collaborative group that has the natural reflex to retain its collective mindset, even when times get tough and pressure to separate mounts. Times like this require unity and alignment in order to harness the benefits of people thinking together and creating a team that is greater than the sum of its parts.
The imperative is the collective. What is the collective team mission? What do we need to give attention to, so that the collective flourishes? What is the unique collective endeavour that team members can only achieve together?
This can be much harder than it sounds. All leaders have individual priorities, as functional and team heads – and there can often be a 'club v country' dilemma and leaders can feel like they have conflicting priorities – and this can become even more heightened in a matrix environment where there are greater co-dependencies.
In our work with organisations, we normally go back to the first stages of contracting and clarifying within the team, to ensure that everyone is in the service of the organisation rather than in the service of their own agendas.
So what's our advice to help senior teams move forward with confidence, clarity and a truly collective purpose?
Reconnect with purpose and be aligned – link all individual objectives to the overarching team purpose
Invest time and energy in building trust between team members – which can be challenging in these hybrid times but is more important than anything in enabling the collective
Move away from 'either/or' thinking to a 'both/and' orientation – thinking in a non- binary way can protect you from polarised thinking and enable much more creative solutions
Be super intentional – be clear on what you want to achieve from any and all team meetings (e.g. is this meeting about a debate, or information-sharing, or about making a decision together), and be focused but allow space for creativity and exploration
Be flexible – experiment, ruthlessly re-prioritise, pay attention to what has been learned and apply those lessons
Here are a couple of other articles on Team Coaching that may be of interest:
Creating a psychological safety blanket for you and your team mates