The Ultimate Leader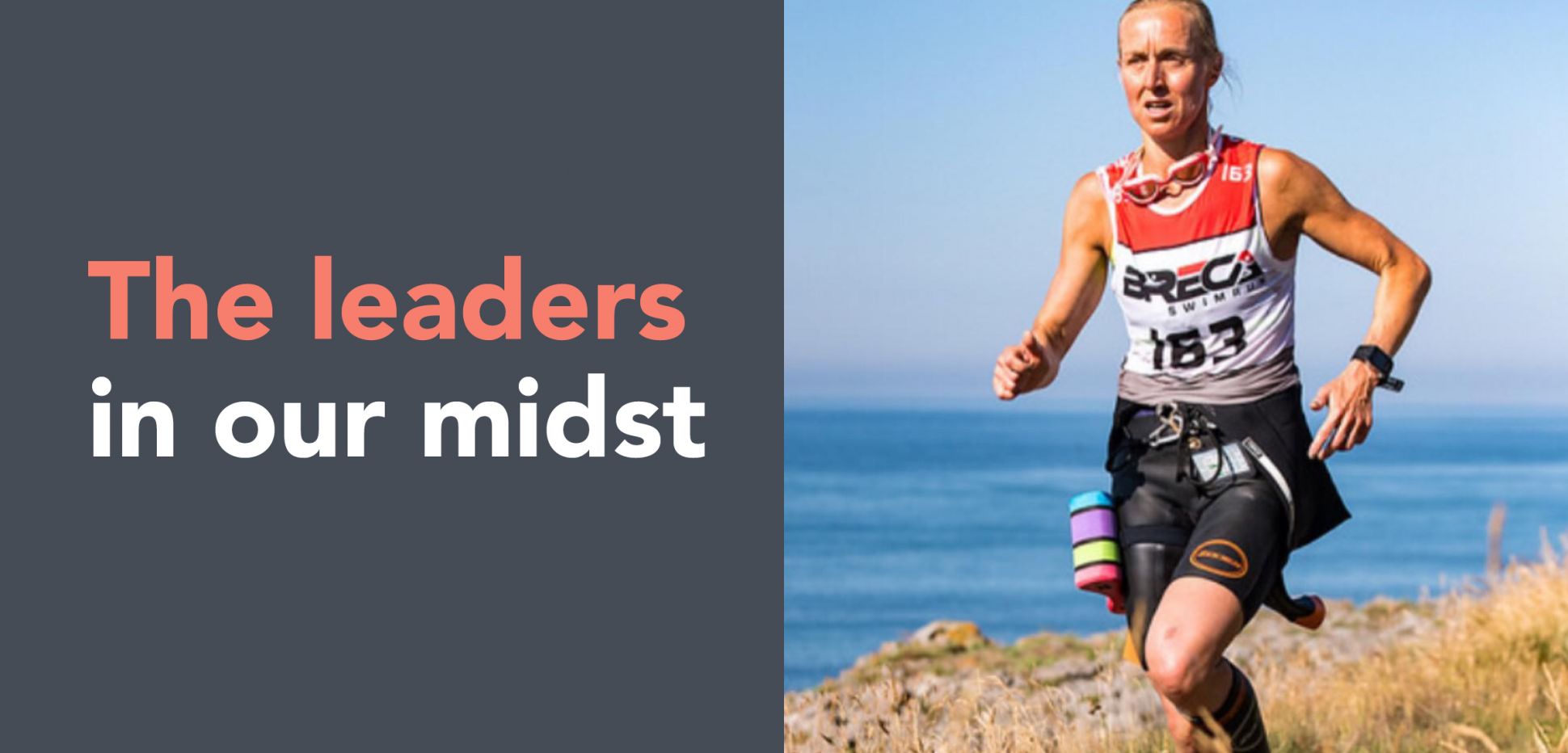 A reflection from Tsheli Lujabe about a person in her life, who demonstrates so many qualities of the ultimate leader – from her ability to set goals and provide structure to the way she motivates and inspires. It shows that leaders are not always those with titles; there are many leaders in our midst.
A key person in my life is not a CEO nor a Manager, not a Captain nor a Professor, however this person holds an incredible informal authority position in relationship to me that I have granted willingly. Why? Because she is a good coach, listener, role model and has good EQ? Yes, all of that. This person is Rhian, she is my personal trainer, I have been working with her for just over two years.
In her capacity as my coach, she has listened to my goals understands my strengths, development areas and knows where I might need a gentle push or a conversation. She provides me with a weekly training plan; and by agreement every Friday by noon, I have to send her my notes to tell her how I have performed in relation to the plan and my performance indicators for each of the disciplines (swim, bike, run and strength training).
Last year, at the beginning of lockdown, I told her that I would take a break from the plan for a few months and just exercise by myself. I figured since gyms were closed and movement was limited, I would manage on my own until everything got back to normal. After two months, I realised that it was not working out very well for me and things were not going back to normal anytime soon. I was exercising, but not developing and I knew there was no change or real impact in the work I was doing. I re-engaged with Rhian and my plan.
Without a doubt, Rhian plays an important part in my life. And it has occurred to me numerous times she has the skills and capabilities of strong leadership without formal authority in the traditional sense, and these are qualities all leaders can learn from. Below are leadership skills I benefit from and want to share, as you might also benefit from it in your leadership.
Goals, Structure, Accountability
She starts off with finding out what it is that you want to achieve. We get clear about the goals and on that basis, she builds a plan over a 6-month period. What she provides for me is a structure and plan that is customised for me and my needs. She gets me to set some short and long-term goals for myself. Within the structure, there is flexibility for me to do extra things if I want to, and there are also the minimum elements that I need to cover within the week.
On Friday close to noon, if I have not sent my notes to her as agreed, I will get a text from her reminding me to send the notes. Every week, she reviews and adjusts the plan and with time puts in more challenge, so that I can develop and importantly experience a change in my performance. Due to her relationship-building and clear setting of goals and accountability, I feel the burning desire to push myself to continuously improve and go beyond my personal best each time. Being able to keep track of how I am performing relative to myself is helpful in pushing me to go beyond what I think is possible.
Adaption, Commitment and Motivation
During the pandemic, as races were cancelled and gyms were closed, Rhian quickly adjusted and like the rest of us adapted. She set up almost daily zoom workout sessions, which continue to date and she has not missed a single day. She is committed to her clients and a great role model. Everything she asks us to do, she does herself and more. She sets various challenges for her clients to get involved in. Some examples are 5km runs / walks, duathlons, triathlons and strength training challenges. She recently had us be a part of the Captain Tom Foundation charity challenge. Because of the spirit and climate she builds, everyone that got involved on the day, sent photos of themselves on their own or with their families doing the challenge in their own way. She cheered everyone on from a WhatsApp group; and, in turn, we would cheer each other on. It generated real energy, motivation and commitment in all of us. At the end, she posted celebrating everyone's success. Additionally, the fee for the class of that day went to the cause.
Motivation! This was her message at the end of the weekend:
"8000 squats, 8000 press ups, 8000 lunges, 8000 arm dips, 8000 burpees. 80 participants from age 3 upwards! £930 raised for the Captain Tom Foundation. I am super proud of you and thank you so much for your generosity…I think Captain Tom would be proud too. Great work team".
I felt good and whilst I only personally know two people out of the 80, I feel like a part of her collective. It feels like we are a dispersed team, but with similar interests and goals. Rhian facilitates us in channeling that energy in a positive way.
Caring and Tough Love
Rhian is passionate about what she does and shows a deep level of care for her clients. I feel cared for in the way that she puts together my plan and when I am struggling, she shows compassion. She will enquire about how I am feeling and be alongside me to get my strength back.
Recently, I was suffering from sinusitis and she was checking on me every other day to find out how I was doing, and whether I was getting proper healthcare. The concern is for the whole person, just not the numbers at the end of the race.
Being able to express compassion doesn't mean she is soft or a push-over. She does crack the whip, but in a kind way. After being ill, I had been avoiding the swimming in my plan. Every week I had an excuse and I then told her that it might be psychological. Her response was:
"This is what you pay me for. It is not psychological; you have a tough mind. If you can spend 6 hours on an indoor bike, you can swim for 30 minutes".
She then organised for us to have a Zoom call to discuss my plan and how to overcome the challenges I was having. Knowing who I am, having spent time to understand me, she was able to ignite me to move forward, to get into the pool.
What makes me follow Rhian, why is she such a good leader?
I am clear about the goals and she keeps on stretching me to push past what I think is possible. Focus is on helping me actualise continuous change.
She is a role model and leads by example. Whatever she expects us to do, she does and more.
She makes each of us feel special and unique as well as being part of a collective. Continuously cheering us on and celebrating our successes. She gives regular shoutouts to everyone: "Most of my clients are in their 40s and 50s and still doing their lifetime personal best times and achieving things never done before - I am so proud #ageisnotabarrier."
She is highly customer-centric. Creating a bespoke plan and showing care and tough-love in her communication to ensure that she is always supporting and challenging us to achieve our goals.
She commands respect, so I never want to disrespect by not delivering my notes to her on time.
While she is very commercially minded and I am cognizant she is running a business, she makes this feels like it is all about the relationship. She is relational and not at all transactional.
Rhian's background is that she was an investment banker and professional athlete who has competed for Great Britain as a triathlete and in swimrun events and currently still does swimrun events. She had her feet in both corporate and high-level athletics, and while she has the capability and experience to rise to the top, she still has the self-awareness and EQ to be able to bring it all together to lead with humanity and be commercially savvy.
What kind of leader are you? Are you a Rhian? What enables you to lead at your best? If your people had to describe your leadership, what would they say?
If you felt inspired by this, please do reach out - TsheliLujabe@SheppardMoscow.com
You may also be interested in the following articles:
Female Leadership and challenging biases and norm