Challenging Biases and Norms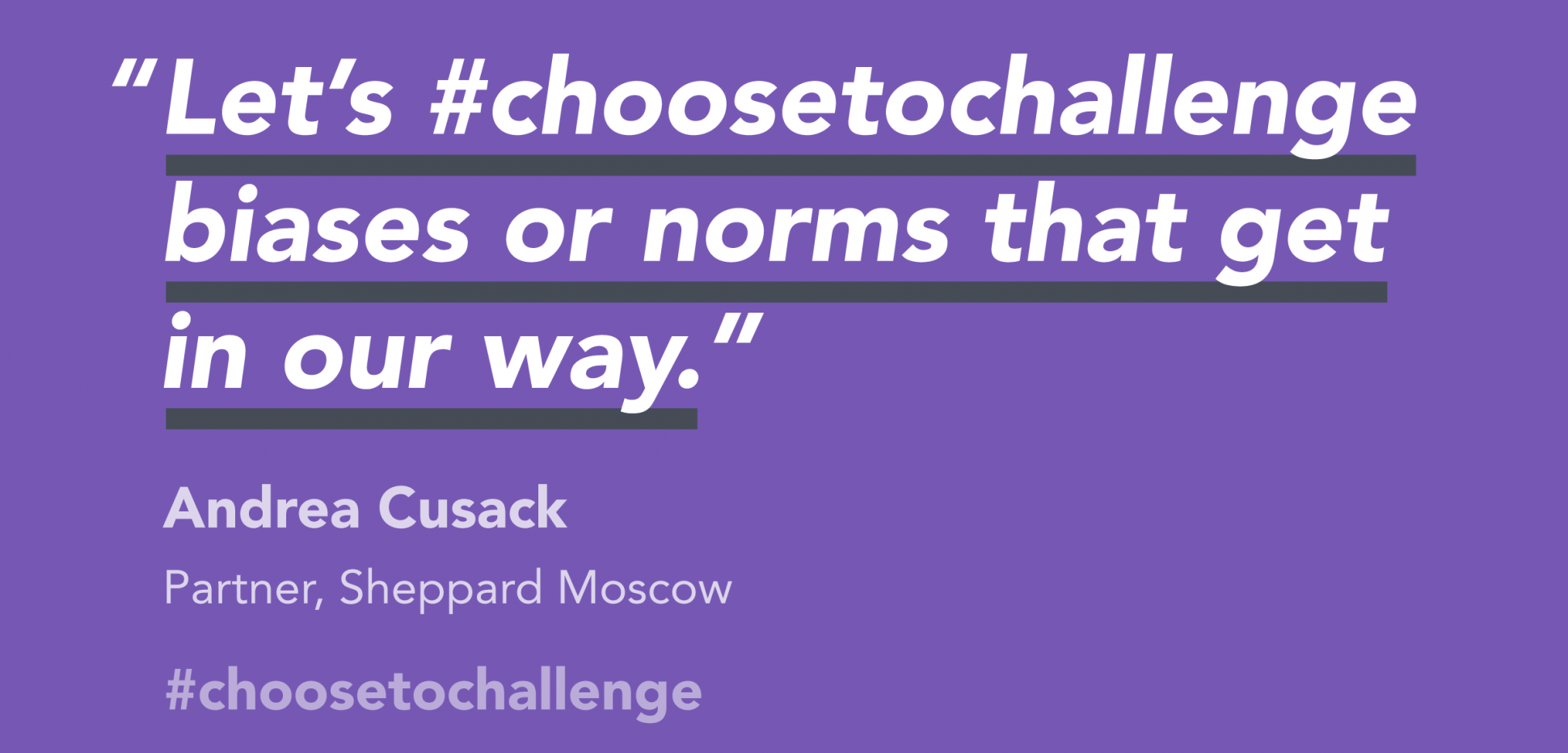 As we mark International Women's Day this year, we have been reflecting with some of our clients on female leadership and the experience of women in the workplace.
The pandemic and the continuing turbulence as we begin to emerge from lockdowns have had a disproportionate impact on women. Studies show women have been most impacted in terms of added domestic and caring responsibilities, which could risk equal female participation in the workplace (and therefore succession through leadership ranks) in the near term. A recent McKinsey Report noted that, due to the challenges women have faced during the pandemic, more than one in four women are contemplating what many would have considered unthinkable just twelve months ago: downshifting their careers or leaving the workforce completely. Similar findings have been published this week in the Financial Times. Companies risk losing women in leadership — and future women leaders, unwinding years of painstaking progress toward gender diversity.
Sally Nelson, CHRO of Fidelity International confirms this concern: "From our Wellbeing Surveys we have found that many women employees feel like they're "always on" now that the boundaries between work and home have blurred and burnout is a real issue. The pandemic has intensified challenges that women already faced. Many working mothers have always felt they have worked a "double shift"— a full day of work, followed by hours spent caring for children and doing household labour. Now that the supports that made this possible — including school and childcare — have been suspended, women and their employers have had to find ways to adapt."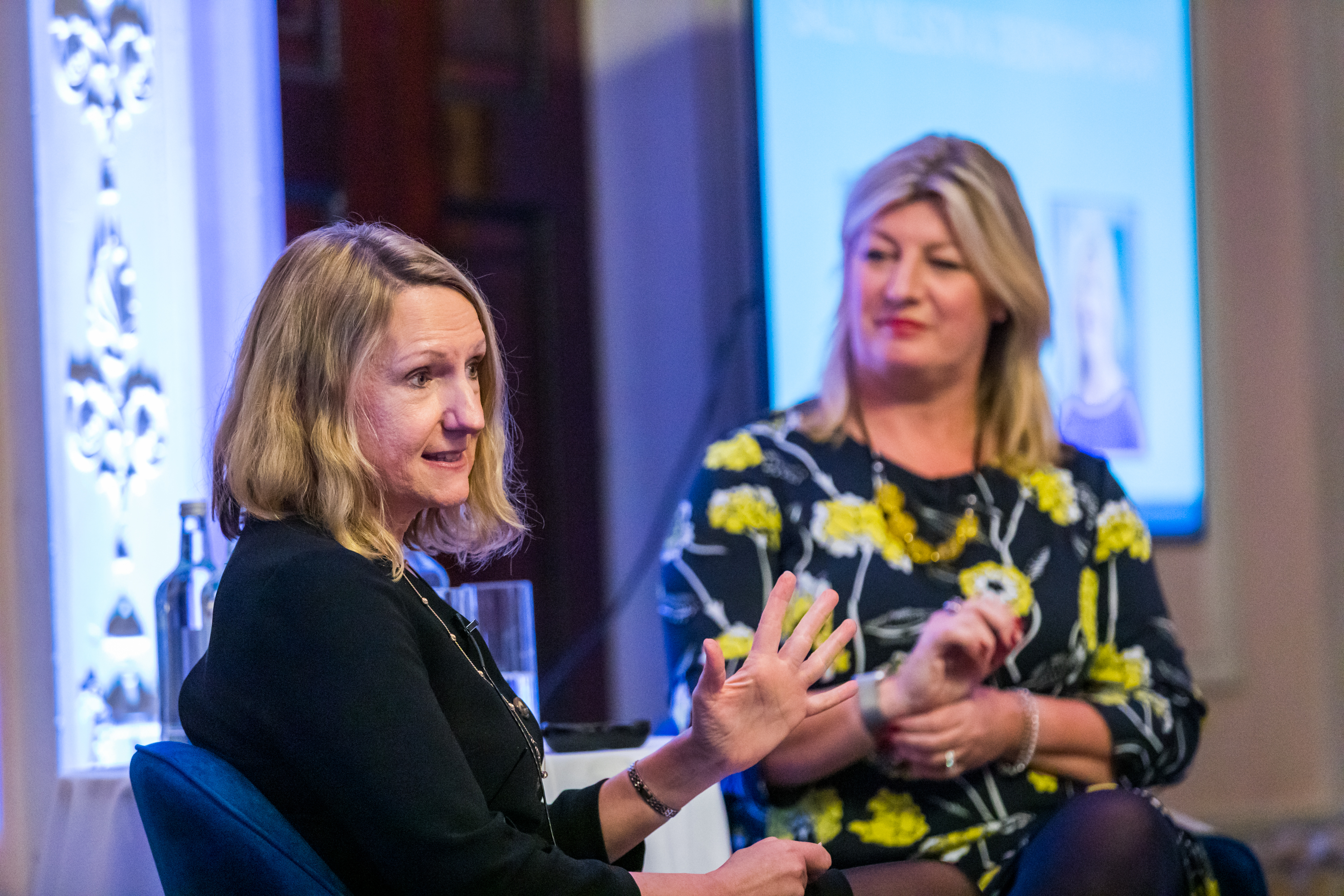 Fidelity has launched several initiatives to help, most recently and most notably Fidelity Family Care Leave - one week's paid leave to support employees further in balancing time between work and family care responsibilities - a constant and universal challenge. They also offer staff ongoing support through mental health first aiders, their global employee assistance programme, and wellbeing webinars. Additionally, they hold focus groups and quarterly surveys to assess employee wellbeing and to understand how best to continue to support employees of all genders. We salute Fidelity for choosing to support their people during these tough times.
Many of our clients similarly #choosetochallenge by launching significant initiatives that promote gender equality at work, tangibly challenging the norms and patterns that can limit women at work. In another such example, Vodafone has announced a global commitment to increase awareness of menopause and provide support at work. Research across 5,000 women in 5 countries shows that that many women are affected, with 62% saying that their menopause symptoms impacted them at work and a third of women saying that they have hidden their symptoms at work. 50% said that there is a stigma attached to talking about menopause at work and 66% agree there needs to be more support in the workplace. As part of their efforts to build an inclusive workplace for everyone, Vodafone aims to normalise the conversation by openly talking about and supporting menopause in the workplace. We salute Vodafone for choosing to challenge this stigma.
These kinds of initiatives enable organisations to mitigate the risks of a female talent-drain, either by enhancing workplace inclusivity, providing practical supports, or otherwise creating a workplace designed for everyone. This matters because diversity matters and because businesses are losing out if fewer women ascend to senior leadership roles. In research by Zenger Folkman based on 360 assessment data on leadership capability, women were rated as more effective than men, particularly so during the first wave of the pandemic. It seems the skills that women typically lean towards such as inspiring and motivating, communicating, collaborating and relationship building, are the skills that have the biggest impact on employee engagement. As Sally Nelson noted, during the pandemic "it has been important to simply check-in and ask people how they are feeling... engagement with employees at all levels of the organisation to see how they are coping and how they can support each other has been so appreciated. We have seen many acts of spontaneous kindness and compassion - it has brought the very best out of our leaders and our teams." Kindness and compassion are not exclusive to women by any means, but we may be more socialised to demonstrate these traits.
So, in the spirit of this International Women's Day, let's celebrate and extend our leadership capacity for connection, compassion and courage. Let's #choosetochallenge biases or norms that get in our way.