What is Systemic Team Coaching?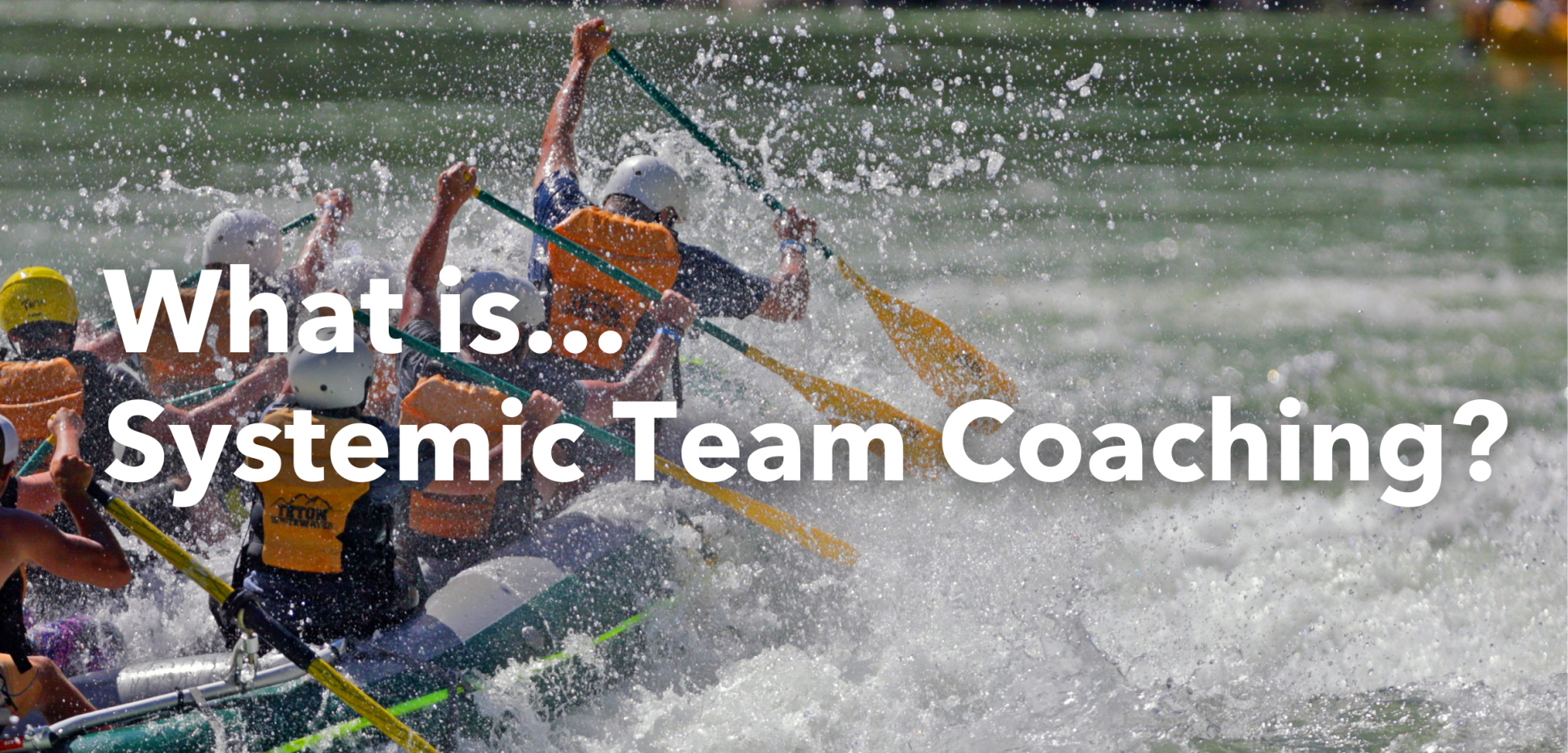 What is Systemic Team Coaching?
Put simply, Systemic Team Coaching is working alongside a leadership team over time to fully understand their purpose. That is, how they fit in their organisation; what their critical job is and what their stakeholders – including the wider community – need from them. And with this insight find out how they need to organise themselves, and how to work together.
The understanding and cohesion developed in Systemic Team Coaching allows senior leadership teams to take and execute significant strategic decisions with clarity and discipline.
What is it that we, as a collective, can uniquely do?
An effective team isn't simply a group of individuals delivering their work to a common report. A systemic team recognises its unique capability; that which comes from this particular group of people combining: skillsets, energy, diverse perspectives in pursuit of its organisational purpose.
The principles of Systemic Team Coaching were developed by Dr. Peter Hawkins. His model consists of five stages. At Sheppard Moscow, we adhere to the principles and adapt them to our human-centric practice. Our ability to build incredibly deep relationships with clients enables us to understand the system these leadership teams are operating in; to foster psychological safety; to access their vulnerability in a way that builds powerful, collective energy.
How is Systemic Team Coaching different to Team Building?
Team building has often been a reactive 'one-off' intervention to address an untenable or problematic situation in a team, or to help a team as it comes together for the first time.
Systemic Team Coaching, however, is all about long-term sustainable leadership practice. Systemic Team Coaching spans anywhere from 6 months to 18 months dependent on the client need; these are never one-off interventions.
Systemic Team Coaching also goes beyond the internal dynamics of the team. Instead, we work hard with the team to remove the blinkers and refocus on the purpose they serve for the organisation and their stakeholders. We bring critical stakeholders – both internal and external stakeholders – to offer their insight and opinion. This goes beyond mere 'stakeholder management'. This is about deep understanding of what the team's collective purpose is; the wider community it serves; what it is they as a team, as a collective, can uniquely enable and deliver.
What impact does Systemic Team Coaching have on a team and an organisation?
The impact of Systemic Team Coaching is far reaching, touching agility, sustainable business practice and culture.
We worked with a pharmaceutical company whose relatively new CEO came to us with what they described as a disparate leadership team. We worked with this team over 18 months and helped them address a variety of business and team challenges, to create alignment in challenging business circumstances, to tackle uncomfortable relationship issues where some people were having difficulty understanding each other. This alignment proved crucial. As we worked alongside the team, incredibly difficult strategic decisions that had significant consequences for some team members and their people had to be made. The alignment and clarity of being in service to the organisation enabled the team to navigate a way through.
The process of coaching, reflection and relationship building, can sometimes result in an overly close-knit team. Our emphasis on the business imperative for the team and that deep understanding of how they as a team fit in the System means the wider organisational purpose is always front and centre.
What Systemic Team Coaching has meant to Sheppard Moscow
Some years ago, before we began employing Hawkins' Systemic Team Coaching in our work with clients, we in the Partner team at Sheppard Moscow invited Peter to work with us as we engaged in our own experience of Systemic Team Coaching. It was revelatory for us. We learned how to recognise the multiple different functions we as individual partners have in the business; that of owners, managers, workers and employers. How and when to flex and switch between those roles, and the subsequent team dynamics! It helped us evolve our internal learning and development as well as effectively lead as a business.
So, what is Systemic Team Coaching? It's about sustainable collective leadership development, helping teams truly align and recognise their unique role in the organisations' system. It's long-term and is designed to foster trust, collaboration and subsequently agility in leadership teams. It's about bringing the 'human' back into the system in a productive way; and the 'strategic' front and centre in senior leadership teams.
To read more about Systemic Team Coaching, check out this insight about Systemic Team Coaching in change management or find out more about how we approach unleashing teams.