Summer Recharge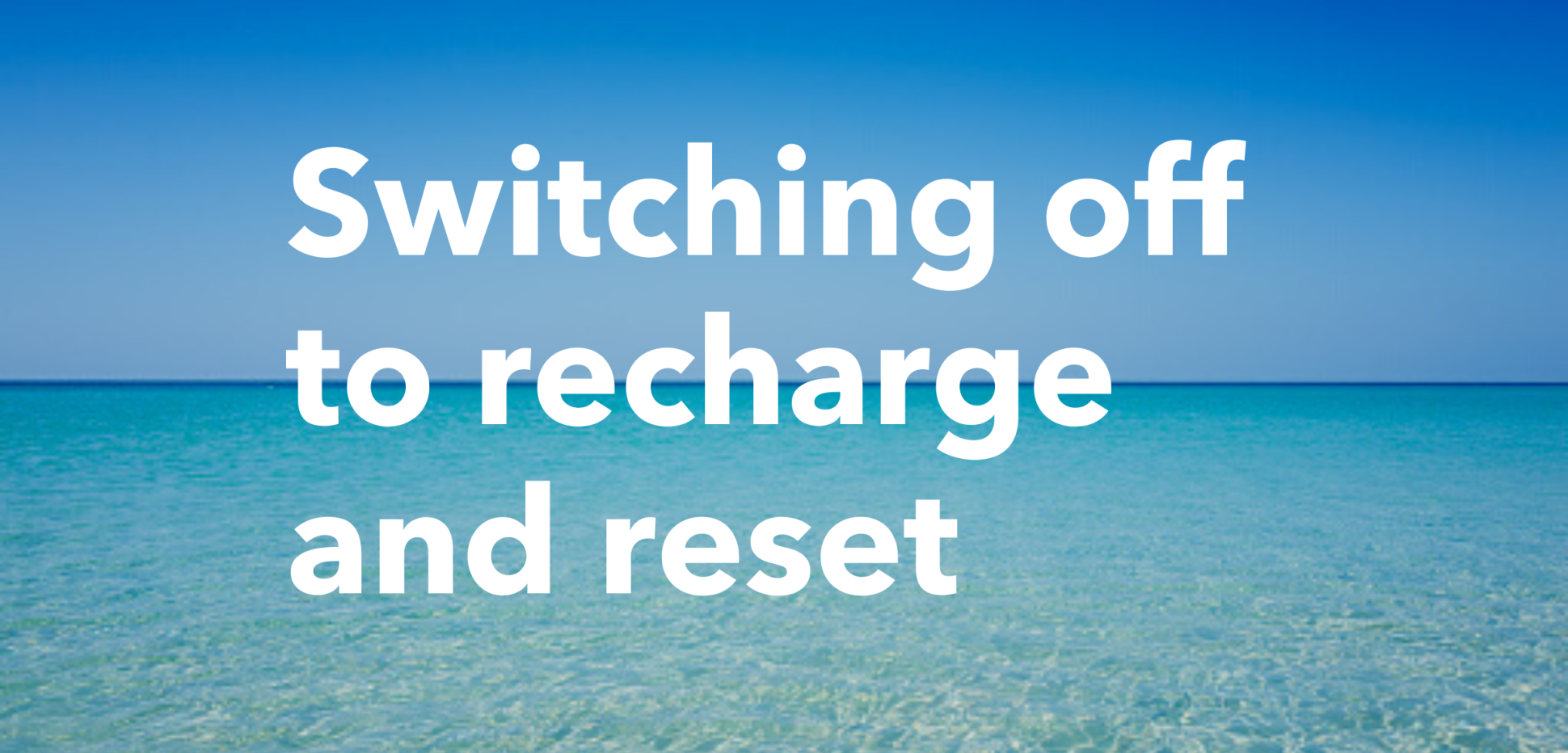 The last few years have been some of the toughest ever for teams and their leaders in modern times. There has been an unyielding onslaught of professional and personal challenges and teams have had barely any time to come up for air.
And for leaders and their teams, this year is the first time they can consider 'really' getting away from the workplace - with international covid regulations being relaxed and tourism returning. Of course, any time to recharge is all important. But right now, it feels much needed. So in case you needed just a little more encouragement, here is a reminder for why taking time away is so important.
Mental wellbeing
More than a throw-away tagline, employee burnout is a real concern. According to a report by Deloitte, 77% say they have experienced burnout in their current job, not simply affecting the quality of their work, but negatively impacting personal relationships.
Leaders have been significantly affected. Nearly 60% of leaders reported they feel used up at the end of the workday, in a survey by Development Dimensions International's Global Leadership Forecast.
A summer break, maybe more than other breaks offered through the year, offers a chance to switch off, connect and reset. Yet there's always the nagging temptation for leaders to keep in contact with work and keep an 'eye' on the team. Even with the best of intentions, we've all been guilty of this! But beware, there is evidence that workers who stay mentally connected to work while they are on holiday come back feeling less refreshed than those who manage to shut off.
Role modelling
Quite simply, a leader taking time off and truly switching off (like really switching off, not sneaking looks at WhatsApp and Teams) is a great example to the rest of the team and the wider organisation. It shows trust in the team and gives permission for others to do the same.
Team empowerment
A common assumption for leaders is that they are indispensable to the team or organisation; and that any time away risks projects or performance. Leaders should actually see time away as a positive - if the team is effective and dynamic, it will naturally step up to take responsibility. Invariably this helps team members to experience what it means to lead at a higher level by giving them the opportunity to face new challenges and develop their personal leadership style in situ.
Systems in safe hands?
In a similar vein, the absence of a leader or leadership team shouldn't see the fundamental mechanisms of the organisations come crushing down. This would suggest a traditional hierarchical power structure that leans too heavily on constant direction and input from leaders. If it feels like the system doesn't support time away, it's important to look at how this needs to adapt to be more agile and responsive.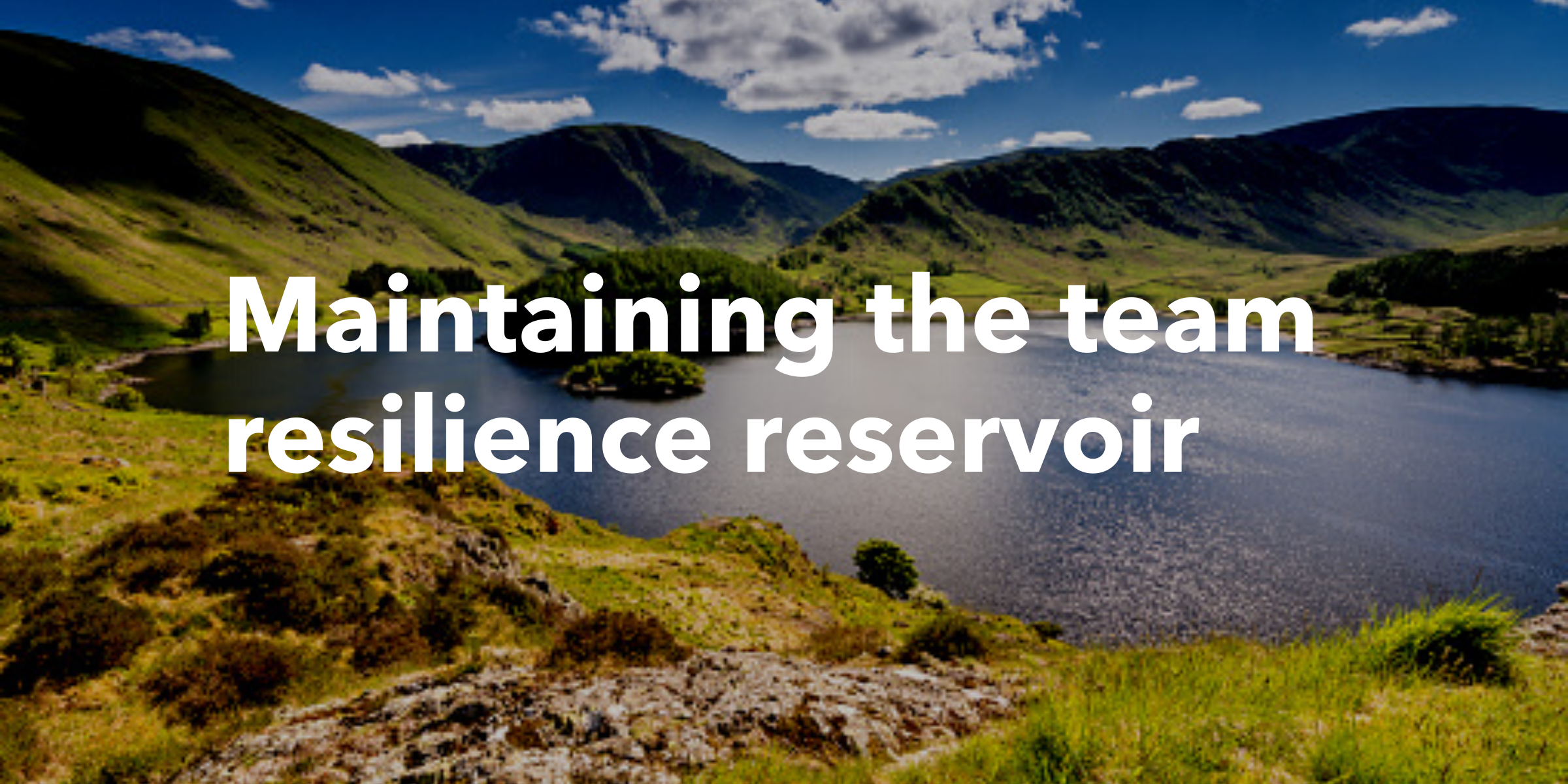 We think of team resilience as a reservoir, which you need to keep topping up. Building a collaborative Resilience Reservoir helps sharpen alignment on purpose and passion, to create a psychologically safe space to share vulnerabilities, and to co-create strategies for mitigating leaks. The Resilience Reservoir could be affected (and drained) by work demands, a lack of a sense of control, less role clarity and coherenc, not to mention change and communication, resources and condition of work. While there's a great deal to do to keep the Resilience Reservoir topped up in the workplace, a summer break is a great way for leaders and the leadership team to build up those depleted levels of energy and agility, and remove the stress and anxiety that drains the reservoir.
We'll be sharing more about the Resilience Reservoir in the near future. Watch this space!