Moving to virtual and hybrid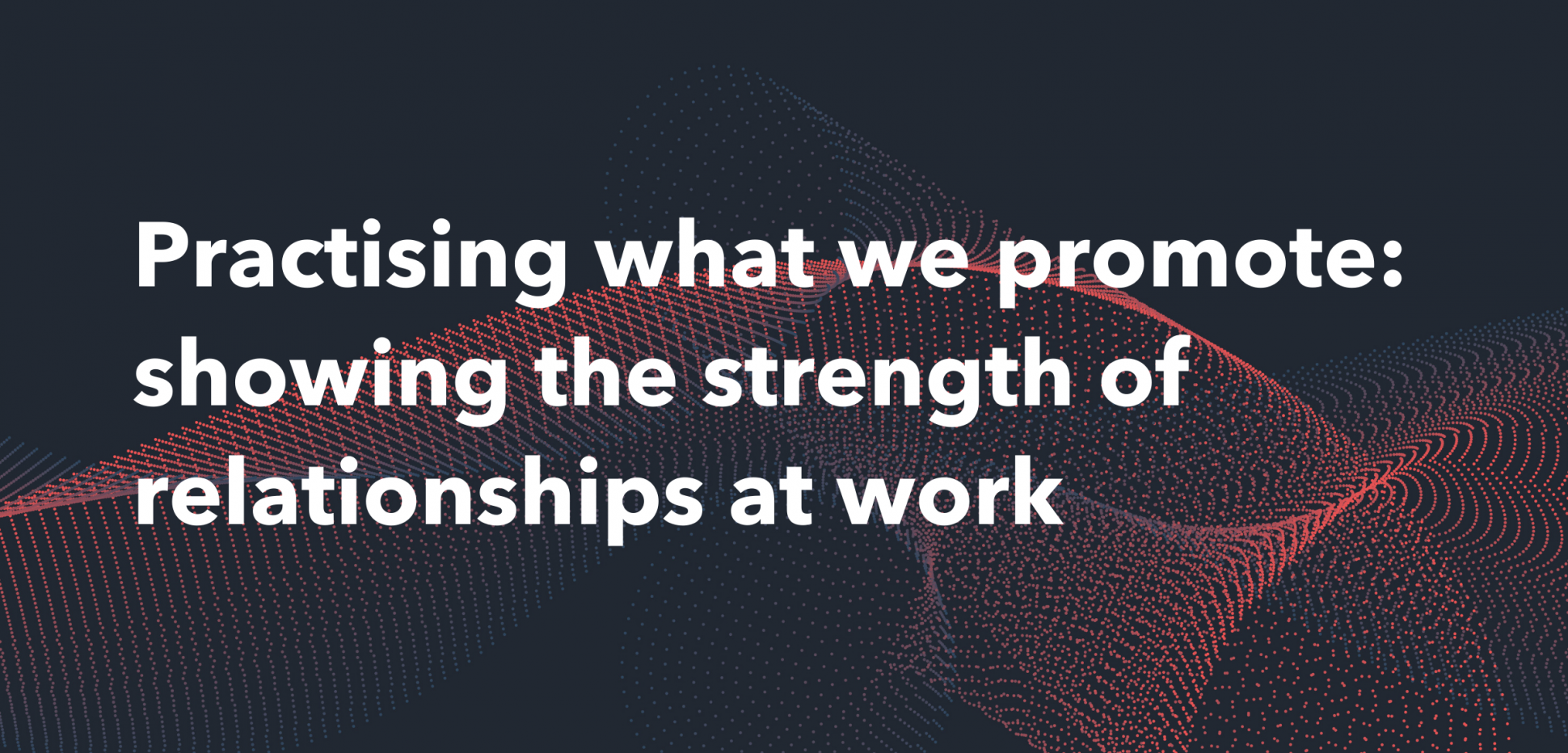 Like others, when the pandemic hit, organisational norms were turned on their head. At that time, similar to other service companies, our consultants jumped on planes to work with leaders and leadership teams around the world, in face-to-face conversation.
The virus put an end to that.
What happened next, for us, is testament to the quick-thinking, hard work and innovative mindset of our whole business. Not to mention the trust and loyalty of our clients.
We didn't simply move our work online. While designs could be modified the operational tasks necessary to achieve the transformation were completely different, it was not a simple case of swapping transport for technology.
With the collaborative and willing nature of our clients, and the embrace and leverage of multiple tools and apps, we redesigned work so that the relational, human and intimate nature of their delivery converted into the online space – and we couldn't have done this without the exceptional work of our operational team. Because it's one thing to redesign our work; it's another to turn this into an online experience.
Here at Sheppard Moscow, have an operations team that is crucial to the delivery of our work. This is the team that does the hard yards to ensure all participants on our programmes, workshops and development sessions have a seamless experience from inception to completion.
Their work is legendary, but as their achievements became the thing of folklore, it is good to look at how these local heroes were able to respond when others were still processing the implications of the world crushing virus.
What has been crucial is the togetherness of the Operations team – relationships built on trust, openness and understanding, which enabled us to pivot to a new way of working literally overnight. And they were not totally walking into worlds unknown.
Distributed across the US, Ireland and England, pre-pandemic the spirit built within the team was already done via technology. At least weekly, (if not daily!), the team meets to air issues, offer support, share learnings to transfer knowledge and jointly lean into complex tasks. Their relationship extends beyond being colleagues into friendship, they truly care and have each-others backs. And their caring is contagious going beyond the operations team to the wider business, through to our client, and this is a really powerful statement.
A self-managing team, they set the agenda at speed, designed the deliverables and organised the timescales to fit in with project requirements. They teamed almost invisibly, jumping on and off tasks as the need arose to make sure the other work took place but also to ensure no one got overwhelmed. This meant they absorbed their learning together as a group, benefiting everyone at the same time. And as the pieces of the puzzle came together confidence increased as their capability grew building additional resilience which meant they would experiment more keeping the positive momentum fuelled.
As a business, we came through the height of the pandemic successfully delivering our brand of leadership and organisational transformation, in true Sheppard Moscow fashion, but online. Now we are entering a hybrid model, working with leaders and teams either virtually or in-person. Once again, it is the foundation of agile, effective and sustainable relationships that helps us to work in the hybrid way.
Hopefully we have shown that we practise what we promote (there's never any preaching from Sheppard Moscow!).