Liberating powerful leadership through authentic practice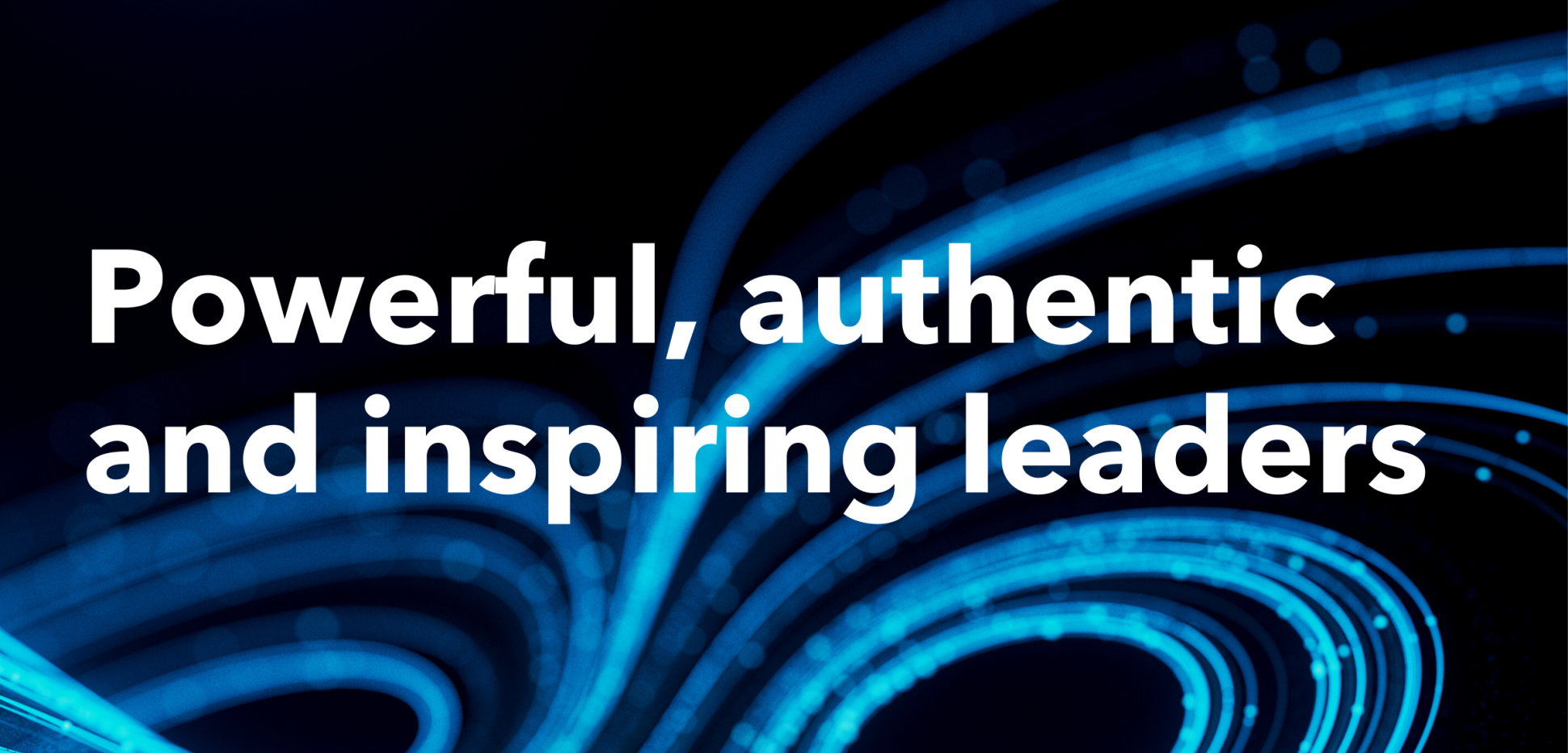 Over the years we have seen the impact of our work on the leadership capability of organisations around the world, and the effect those leaders have on building thriving, adaptive organisations. Leaders emerge from working with us with enhanced confidence, courage, inspiration and clarity, and their followers feel the benefit.
Creating powerful leaders

Clients tell us that how we describe our leadership development practice can sound similar to what others say. However, they note that in reality the 'felt experience' is profoundly different and capable of delivering much more transformative results. Indeed, finding the words to describe the experience of being in partnership with us is quite a challenge - you need to experience and experience after all.

Authentic leadership

We enable leaders to find their own authentic leadership practice and to bring their best selves to work. We do this too. We bring our humanity, in all its colour, including our care and love for others. We take risks, and we continue to learn ourselves. In doing so, we invite others to do the same. We get alongside you and we figure things out together. We are masterful at accompanying leaders through the most ambiguous of times. We develop leaders' ability to pay attention to – and continue to develop – the multiple aspects of their role. We do not 'teach' people how to lead, rather we help them to find the leader within, and figure out how to respond to the challenges & opportunities of the leadership.

Defining your leadership culture, capability and strategy

Discerning, describing, and developing the capability and culture required to meet the needs of your business context and strategy is something every organisation needs to do from time to time. We consult to senior leadership and to internal specialists to articulate what is needed from leaders. We do this in a way that maximises leaders' engagement and ownership from the outset, and keeps it relevant to the business and to creating great followership. And then, drawing on our extensive experience in leadership development, we are there to help make decisions about how best to support leaders to lean into the requirement.

Creating powerful leaders with an international bank group.
Sheppard Moscow provides a comprehensive Leadership Development Scaffold from high potentials to executives for this international bank group.

This bank is an international financial institution with a workforce predominantly composed of highly educated professionals undertaking sophisticated work in 'VUCA' (volatile, uncertain, complex, ambiguous) environments.

Our tailored suite of experiential, action orientated, adult learning programs enable bank leaders to progress through from integrator to people manager to adaptive leader. We develop leaders' cognitive capacities and their practical leadership skills in service of the bank's mission to end extreme poverty and boost shared prosperity.
Custom design

We design and run global, multi-cohort programmes that become the vehicle for leadership transition and transformation. We work at all levels of capability, dynamics, and culture. As leaders develop skills they re-orient themselves in their roles, developing the capacity for greater self-awareness, organisational awareness, and capacity to think and lead on behalf of the whole organisation.

Every programme is custom-designed to the needs of the organisation, and includes a range of blended learning components which help ensure that learning is applied and sustained. The programme design typically consists of an integrated suite of interventions to complement our high-impact experiential workshops, such as coaching, action learning, assessment tools, 360° feedback, line manager engagement, executive sponsorship, strategic projects, web-enabled self-directed learning and journaling.

High-impact experiential workshops

At the core of our work in leadership development lies mastery in co-creating a safe and stretching learning climate in which leaders can open up, take risks, work on their true business issues and achieve breakthroughs. Our consultants engage full-heartedly, personally and authentically to facilitate profound learning opportunities which touch leaders not only at a cognitive and affective level, but also at the level of their being.

Topics covered depend wholly on the needs of the business and its context, but may well encompass behavioural work on: Influence & Impact, Leading Teams, Engaging your Stakeholders, Coaching & Developing People, Leading Change, Strategy Development & Implementation, Values & Purpose, Creating a Climate of Innovation, Enabling Digital Transformation and onwards.

Vertical leadership development & taking it 'Into the Field'

For many of our clients, it is not enough to develop leaders' skills (horizontal development), as the complex challenges to which organisations must respond increasingly require the development of a broader world-view and a deeper sense of purpose. Thus, our work helps to mature and grow the leaders' sense of themselves, their values, purpose and vision (vertical development). Often this requires breaking free of traditional leadership development, and breaking out of the 'workshop space' to learn from other leaders, and to stretch in unfamiliar contexts.

Real impact

Working with us to develop the leadership capability of your business - customised to your strategy and your business context - delivers real impact through:
Greater individual capacity and capability of leaders to mobilise their teams with clarity of values, vision, purpose, strategy, and implementation
A mobilised, collective force of leadership to move the organisation forward
Greater organisational effectiveness
High performance, high engagement, and discretionary effort
A climate in which trust, inclusion and engagement allows leaders to unlock the collective intelligence of their business, no matter how diverse or globally spread it may be