Leading innovation in large enterprises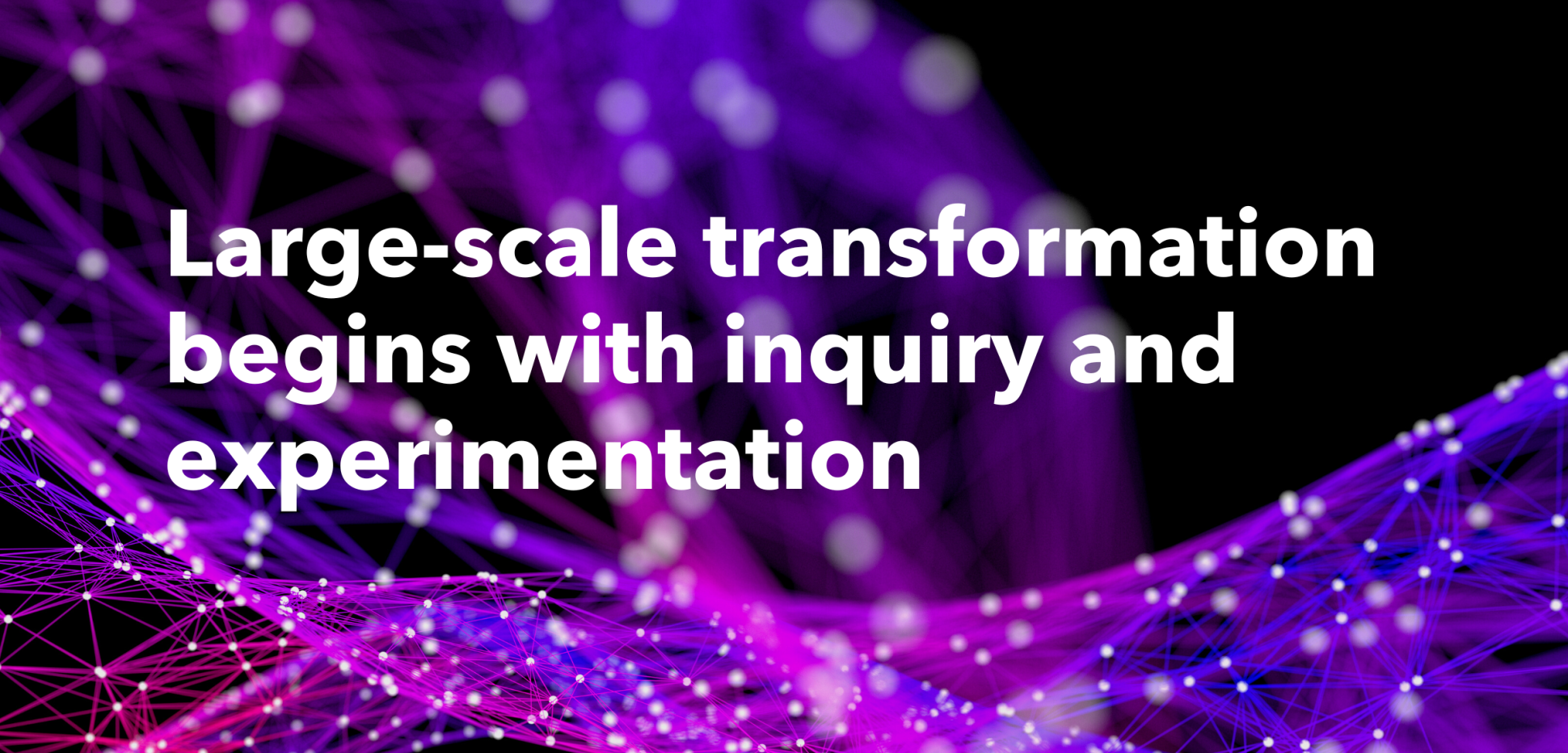 When a large enterprise looks to drive innovation across its organisation, it can often find the things that make it so successful are also the barriers to change – what got you here won't get you there. Efficient and global processes; cookie-cut style replication; and high-performing, highly established and risk-averse ways of working.
So how does an organisation move to a more continuous state of innovation, to become that next-generation organisation that is more agile, able to dissolve current ways of working and recreate itself, its capability and its products – all within a fast-moving, complex and volatile world?
It's a delicate balance. Because on the one hand organisations have shareholders and they need to maintain their operational performance and leverage their assets. At the other end of this spectrum is the need to innovate and transform in order to maintain relevance.
Often these two stand in stark opposition.
The new frontier of leadership is the ability to lead in this complexity and be able to hold these two polarities concurrently, without the tendency to lurch from one thing to the another.
Often in these circumstances, it would be easy to put leaders through some kind of two-day sheep-dip program and send them back off into the world, armed with a playbook.
However, here at Sheppard Moscow, we believe the way to really help leaders is to equip them to shape culture and create the conditions for innovation (rather than seek to innovate through command and control) and do this through continuous inquiry and experimentation.
So, in these instances, we tend to work with leaders over a sustained period (say seven or eight months) running a series of short workshops that enables leaders to keep running at the speed they want. The emphasis is on appreciating what is good in an organisation, as much as what needs to change – and amplifying these strengths through experimentation.
The combination of short workshops with inquiries into the organisation, one-to-one coaching and peer-learning groups enables leaders to find the fertile areas of transformation – and build momentum from there. Using inquiry rather than analysis, experimentation rather than pure process.
If you're interested in leadership culture transformation, you might also be interested in the following articles:
Hybrid working and the Trojan Horse disrupting culture