Leading & Building Teams in Large Complex Projects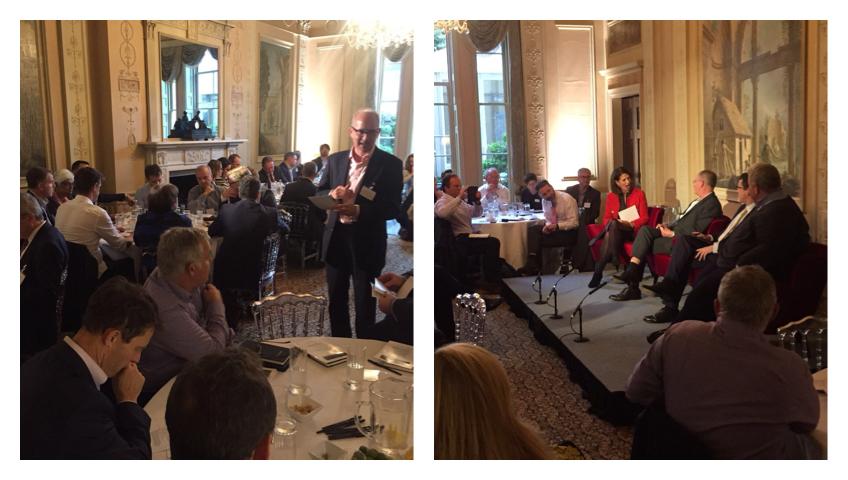 In October 2017, many of the leading figures of the UK infrastructure industry joined our London client event to discuss the topic of, "How to lead and build teams for major projects".
The collective programme experience of people in the room was really quite awe-inspiring and guaranteed a stimulating discussion, chaired by Ally Salisbury, our lead partner for infrastructure and mega-construction projects. Although conducted under Chatham House rules, our guest speakers have given permission for us to share some highlights from their talks during the opening session.
As far as inspirational stories go, 'building a big sewer' may not be very motivating. But "Reconnecting London with the River Thames" speaks for itself. That was how our first guest speaker Andy Mitchell, CEO of Tideway - the infrastructure company building the Thames Tideway tunnel - explained the importance of creating a strong story in building a great team. Andy described how early on in the programme, the Tideway team created a space for staff to have a conversation about what the job meant to them, to answer the question: "What could the Thames be like when we have done our job?" Their feedback was turned into a giant cartoon that is now proudly displayed in the Tideway offices. For Andy, it's about having a clear purpose to remind people why they are there and which enables them to feel "selfempowered".
When it comes to building complex multi-contractor teams, Andy believes strongly in "dealing yourself a hand that you can win" by ensuring all parties have an incentive to collaborate; making it about "win-win", rather than "win-lose". As chair of the Infrastructure Client Group, Andy now leads Project 13, a major initiative to change how the civil engineering industry delivers major infrastructure programmes. As Andy puts it, "if we don't change the model of how our business works, then someone else will!"
Our second guest speaker Darren James, Managing Director of Infrastructure at Costain built on this theme. For Darren, it's essential that leaders genuinely believe in the vision: "it's about what you do, not what you say." According to Darren, collaboration is not something that "just happens". For it to be effective, you have to start early by putting something in place that helps people on the journey; you cannot rely upon people's goodwill for programmes that last several years.
In Darren's view, joint ventures (JVs) can be better than single entities because they bring together different specialisms. Whereas some clients may be wary of one-off consortia, JVs that become mature relationships over years of working together on different projects can be extremely effective.
Darren also believes that a good procurement process is a "fundamental enabler" for successful collaboration, enabling both parties to start off with the ultimate end in mind. Similarly, having a good quality early engagement process is important to set the right tone for the relationship. Key to this is being open and honest about your own performance to create the right environment for working together.
Rob Jones, Interim HR Director for HS2, used the analogy of the British Lions rugby team to describe how collaboration should work in joint teams: "they all wear the same jersey, but don't forget about the jersey they wear underneath." Creating a "one team" mentality is essential to building an aligned organisation with a shared vision and values.
In Rob's experience, when projects go off track, it is often because they don't create the space to solve problems, wrongly thinking they can deliver their way out of difficulty. He cited the example of a JV that claimed to be "too busy" to think about the team. The reality is that effective team working is not something that can be postponed. Rob believes that most problems can be resolved by getting teams together and talking about what they are doing that "drives each other nuts" – although this does often need some expert facilitation!
Rob ended by stating that "Leadership is personal" and that in his view, the best way to improve your leadership is simply to "ask the people you lead what they need from you".
Summing up the event, Johnny Kelleher, who is a partner at Sheppard Moscow, said that leaders in the infrastructure industry clearly share a big responsibility to create the right conditions today - that both help us to resolve immediate problems and build the industry of the future.