Human connection in the power of the collective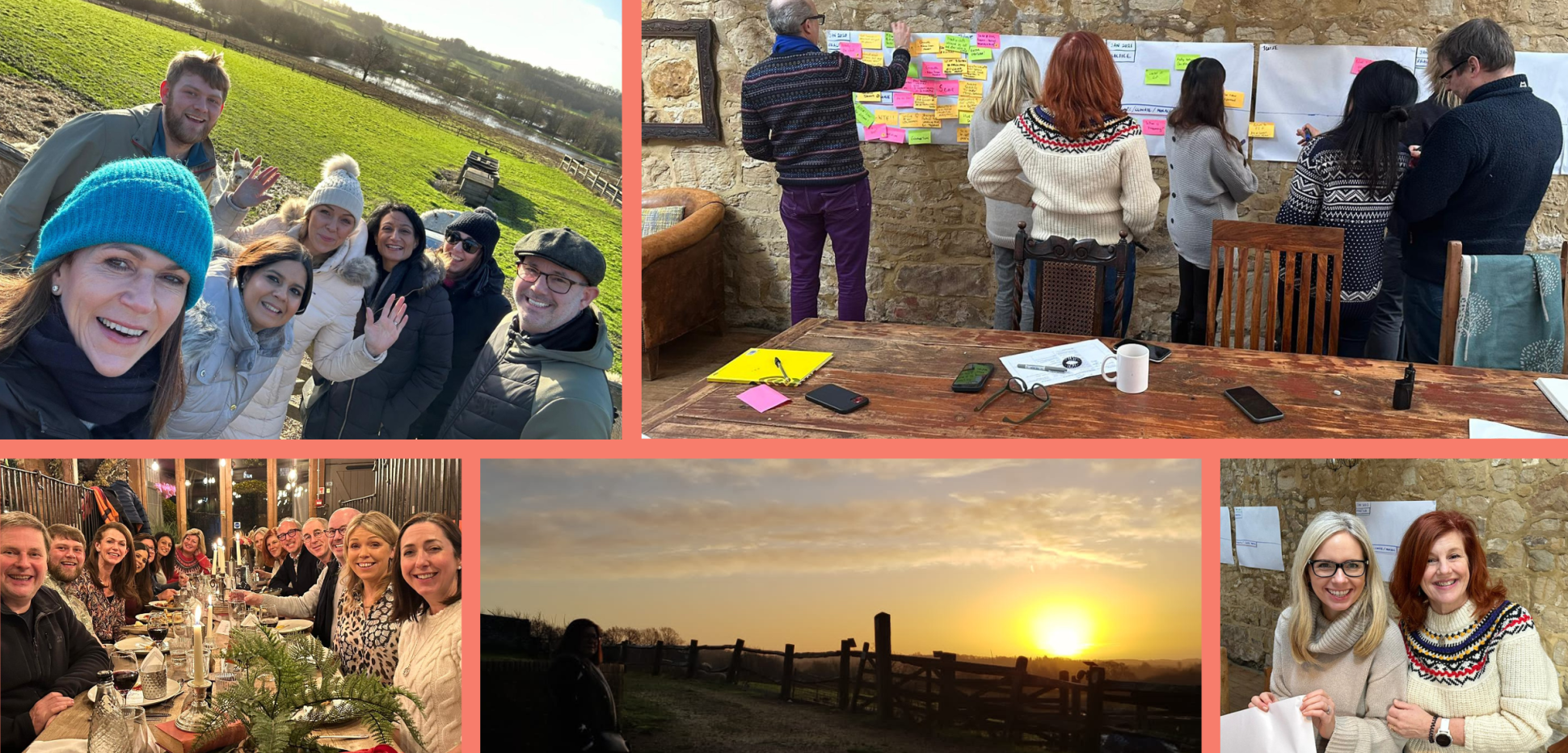 2022 was another year of seismic events. The 'new normal' doesn't feel very normal and we are all feeling for solid ground on shifting tectonic plates. As the Managing Partner of a professional services firm, I find myself repeatedly asking myself 'What is our collective purpose, now? What do our great people need, now? How can we really help our clients, now?'
The post-pandemic environment compounded by the war in Ukraine, other geo-political struggles, severe supply chain disruption and mounting inflation have impacted massively on organisations and leaders around the world.
Across our clients we are noticing one of the most significant shifts has been the renewed focus on purpose and ensuring that leadership and culture is 'fit-for-purpose' and aligned with strategy. This has created a need for leaders to redefine or repurpose their culture to what their people, and prospective hires, want and expect. A lot of our clients are trying to navigate and align themselves to the lives and needs of employees today.
This re-centering on the human element of the workplace has always been a core tenet at Sheppard Moscow. During the pandemic we innovated ways to bring the human focus through digital mediums with blended learning and intentional contracting for virtual meetings. Although we really drew together as a business during that tough period, being able to connect in person last summer was a real coming-home moment for us. We met as a company in Dublin and, were so hungry for human connection, through the joy of sharing stories and music, and LOTS of singing together, we were reminded of the energy and power of the collective. Our firm relies on bright and capable people with true agency, and this experience shone a light on how potent our joint wisdom and energy is. The power of the collective became our anchor as we worked and delivered together throughout the year.
On a personal note, this first year as Managing Partner has been rich with learning and a new depth of purpose. Leading a professional service firm is a nuanced job, my role only exists in the context of a partnership, in the context of the other partners and our wider Sheppard Moscow team that are delivering great work with our clients. Being a facilitator, being 'the nudge', creating an environment where colleagues can do their best work, has been like a breath of fresh air for me; I have a role to play but we're all in it together and together we find better answers.
Despite the economic outlook being uncertain, 2023 has a buzz of excitement for us, as we look forward to delivering sophisticated programmes, facilitations and interventions tailored to the strategic imperatives of our clients. As ever, we'll be enabling teams and leaders to be curious, to be agile, to face into the toughest of questions and find answers together united by a common purpose that were unimaginable beforehand.
So the cool winds of recession may be blowing, and, of course there are things to be cautious and cognisant of, I feel Covid has catalysed a reimagination of our business at Sheppard Moscow. It helped us to face in, reflect and evolve, and I hope that as we work with our clients, we can help them on that same journey.