Career transitions and change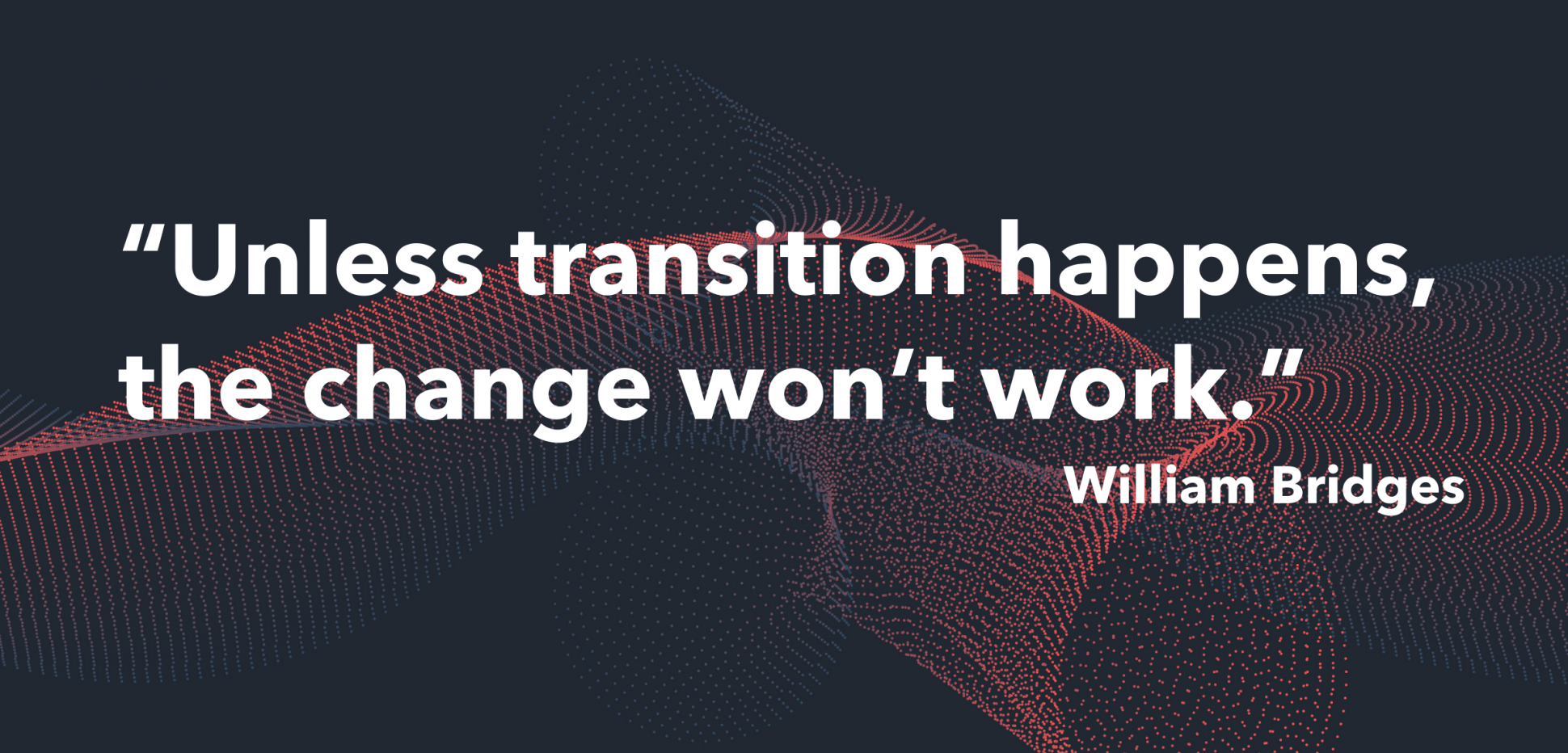 Our new Managing Partner, Ally Salisbury, reflects on her own career transition and how true change can only be achieved through a collective rather than individual transformation.
I've been reflecting on transitions, and as I get older I'm realising more and more that life is a series of transitions – some more welcome than others!
I've been prompted into this by a very personal change here at Sheppard Moscow, as I've picked up the Managing Partner reins from Anita Harris.
As I turn into this role, my biggest light bulb moment has been that purposefully paying attention to this transition, and all it's various elements, means I'm more grounded and it becomes less of a series of tasks and consequentially potentially less of an overwhelming 'thing'.
I've tried to remind myself of the importance to take the time, both for myself and others to create space to contract for needs and expectations, including emotional needs as well as role clarity; and take time to notice the emotional, psychological elements for everyone involved.
As the wonderful Simon Cavicchia advised myself and Anita through our supervision – when one person transitions, so must everyone. This has been my story these last few months, trying to move slower and consider the whole, rather than rushing to deal with isolated tasks.
Creating 'white space' time is really important for me, that's where I can order my thoughts and check what's really important – to discern what is it that only I can do or influence in this situation, and what should I leave and trust to my wonderfully talented colleagues. That doesn't happen sitting at my screen. It often happens when I'm walking my dog Ruby, or when I'm out for a run. Recently, that's meant starting to talk to the Sheppard Moscow team about where we put the valuable resource of our time, attention and energy, as we map out a direction of travel, I'm calling it the three C's! I'm realising the difference I can make is keeping things simple for everyone, holding the threads and linking us back to the path, a bit like my favourite running route along the river in Richmond.
I joined Sheppard Moscow 23 years ago – how on earth did that happen?! During that time so much has happened in the world, we didn't even have mobile phones when I joined! But some things remain constant. One of them is the reason I joined Sheppard Moscow in the first place: my passionate belief in the potential of people, the human spirit and capacity to learn and grow. The other is a core piece of what we stand for as a firm: a deep-rooted belief that the strength and depth of relationships contribute and drive business and organization success. Leadership sits at the heart of all that.
I've been consulting to leaders about their leadership for a long time; I'm excited (and appropriately daunted…) to be holding up a mirror to my own leadership, asking myself how am I going to lead, how do I remain true to my purpose, and enable our partnership and incredibly talented team of people to bring their best to our clients, and bring to life "Organisational Transformation. Made Human.".
I was searching for some inspiration as I sat down to write this and found this quote by the wise owl of transitions:
"Change is situational. Transition, on the other hand, is psychological. It is not those events but rather the inner reorientation or self-redefinition that you have to go through in order to incorporate any of those changes into your life. Without a transition, a change is just a rearrangement of the furniture. Unless transition happens, the change won't work."
William Bridges