Deepening the Bench – Focus on Female Leadership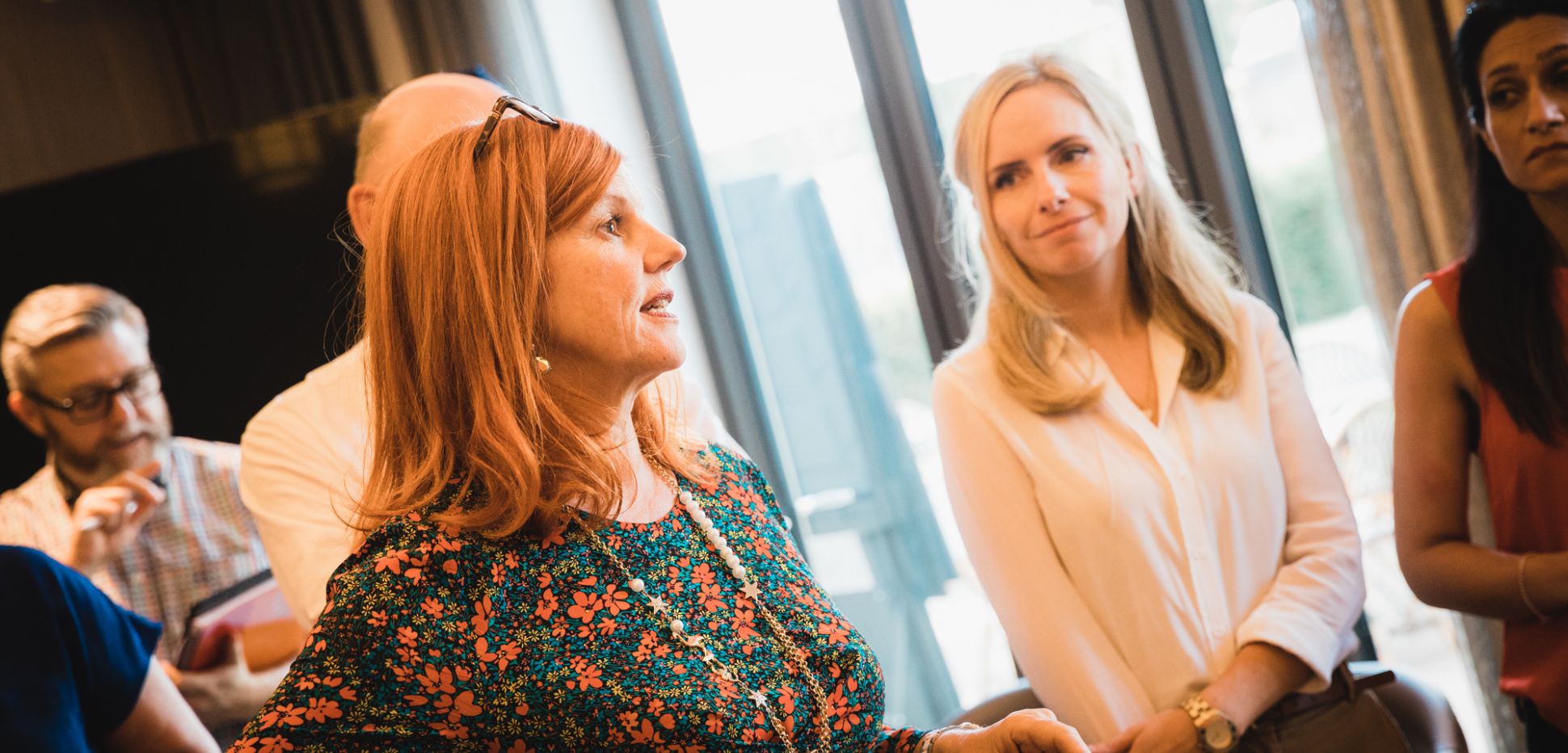 What does it take for organisations to make meaningful progress on developing female leadership?
I am a female leader myself, as Managing Partner of Sheppard Moscow, an international firm specialising in Organisation and Leadership Development. We are a female majority-owned partnership, and many of our consultants and clients are women.
I have had the privilege of enabling clients to design and deliver highly effective interventions to increase the level and quality of their female leadership bench. I see this article as timely for more than the 60% of HR leaders internationally who name 'the need to build their current and future leadership bench' as their top priority (Gartner's 2019 'Future of HR Survey').
So, if you are one of the many leaders concerned with how you might build female representation on that bench (and indeed, at the top table!), here are some insights from Sheppard Moscow's practice.
First, I'll offer the foundations of our stance on developing female leadership. Our perspective is garnered from many years of working in practice alongside women leaders, as they learn to lead with authenticity, confidence and impact:
Women learn to be powerful leaders without emulating others and without conforming to outdated and over-represented 'male' norms. They do so particularly through relationships and connections with other women leaders
The greater diversity of thought and insight arising from increasingly diverse leadership creates more options and helps the organisation see, understand and act on a wider range of possibilities
Translating the theory of equality into action requires cultivating an embodied knowledge in women leaders that the truth of their equality and their worth as leaders can be achieved while staying true to themselves and their values
Leaders are grown, not born. Women leaders develop through experimentation, through finding their own story, and having it heard, with the support of other women
Effective women leaders know the positive aspects of power, and how to embrace power in a way which is feminine and useful
Presence and impact are not 'one-size fits all'. Individual leaders find their own way to lead, to have impact, gravitas and presence. They do not need to copy others (though role models are helpful) and they do not need to conform to any particular norm. They need to find a way of having impact that fits who they are. That can be subtle, quiet and thoughtful as well as gregarious, powerful and outgoing
Authentic women leaders do not bend themselves out of shape. They do not lose their sense of themselves in order to carve their path and make their contribution in systems built on traditional assumptions
The secret to leadership development
The secret to leadership development generally, and particularly true in programmes designed to grow female leadership, lies in translating theory into action. Too many female leadership programmes teach women there is every reason to feel as confident as the next person; that they 'should' network; that they have a right to have their voices heard, and the person next to them who confidently makes their case for promotion has no greater right to it than them.
The problem is 'knowing' this is insufficient to overcome the female leader's desire to stay true to who she is – given that women generally are socialised to work hard and be respectful, to a much greater extent than they are taught to be confident (KPMG 2019 Women's Leadership Study). These deeply embedded, values-led attitudes sometimes preclude women from taking action they know they ought to, and what they personally want to take. Some know how, but don't have the confidence. So teaching women the theory, and telling them what they should do, even with genuine encouragement, will never be enough to enable them to break through.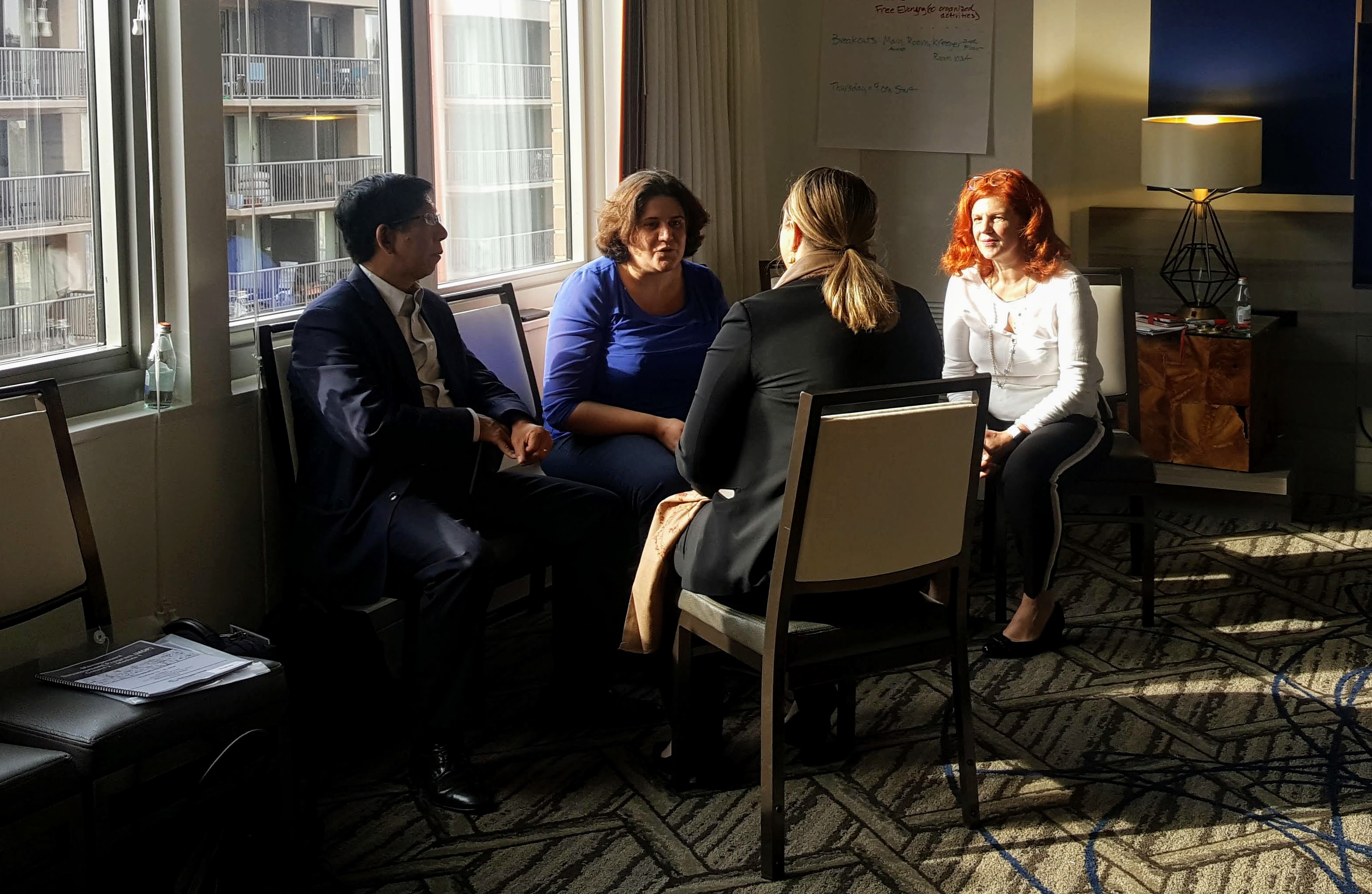 How can you help female leaders achieve breakthrough?
Female leaders achieve breakthrough by exploring their beliefs and enabling them to reconcile their preconceptions with being true to themselves. At Sheppard Moscow, we work pragmatically and practically to help each woman find the leader in themselves. We can't find it for them.
Of course, we can helpfully provide compelling data that makes a case for why they would change, but then they need to experiment. Experiment to build their sense of self-belief about their capacity – and explore their willingness to change. Women leaders need to hear and share stories with one another. They need to look to their values, and find the connections with their values that legitimise them making a change. This is about stepping up and getting their voices heard. They do this, not by being persuaded but by exploring lenses and frameworks of influence, impact and power that have legitimacy to them; through a real depth of understanding, via experimentation and feedback, of the impact they currently have.
By doing this work with other women, leaders can see their own experiences reflected in those they are working alongside in a safe learning environment, and with that, they see the limits they are placing on themselves. This enables them to feel nurtured toward a sense of self-belief and an uncovering of what they want to create.
It is easy for women to reject notions of power, and to leave the more powerful roles to others who seem hungry for them. Yet with some exploration, we can break-through the stereotypical notion of what power is and can re-shape our concept of senior leadership roles in ways that have greater meaning for women.
How does Sheppard Moscow nurture female leadership development?
In our work with female leaders, Sheppard Moscow coaches and facilitators are role models; authentic women with presence and impact who have remained true to ourselves and have a clear sense of our own purpose. We are women who have found meaningful, satisfying routes to success in this world without needing to bend ourselves out of shape. We know what it takes to succeed and be female as leaders in this world. We bring this personal insight into how we create the learning environments that enable others to find their version of authentic, purposeful leadership.
Ultimately, for every leader, of any gender, leadership development is an Action Inquiry into the nature, conditions and purpose of their own leadership - in work and life. The outcomes tend to be simple but powerful for women in leadership, and for their organisations:
Development of wider stakeholder networks and more effective, collaborative relationships across the organization
Increased confidence in having ambitious or difficult conversations
More willingness to step up and speak out
More awareness of personal brand and impact on others, and the intention to be more purposeful
Increased commitment and follow through on key initiatives
Improved coaching skills, thus enabling knowledge transfer and sharing of good practice with other women
I have a deep personal interest in supporting the careers of high potential leaders, female or male, who can make a difference in the world. This article has focused on developing female leadership in interest of #balanceforbetter, and of course the most effective organisations long-term are those that focus on building every aspect of their leadership bench.