Appreciative Inquiry and Leadership Culture Transformation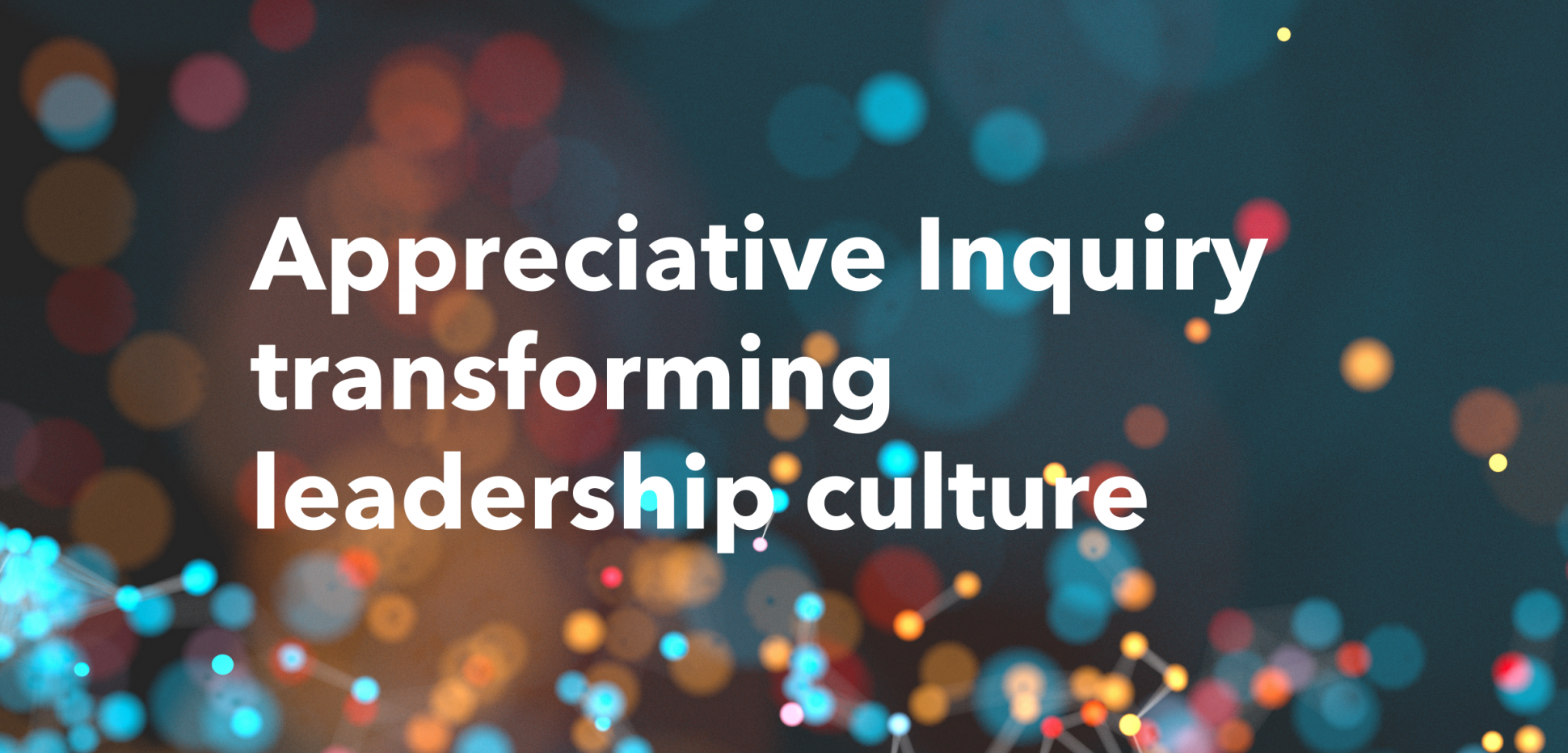 When we are enabling Leadership Culture Transformation with our clients, we often employ Appreciative Inquiry as a tool to drive and sustain the change, at the highest level, but also create a ripple effect that means the change surfaces at all levels.
Why is Appreciative Inquiry so important to change?
It can enable broad-based rapid change
It is anchored in business reality, working in the context of leaders
It enables a continuous mobilisation of positive energy around the change among the broad leadership population and adapting that to current and emerging circumstances.
It means that leaders get behind it, because they can see the change it makes
Appreciative Inquiry fits within a five-stage cycle of culture change. We call this The Five 'I's.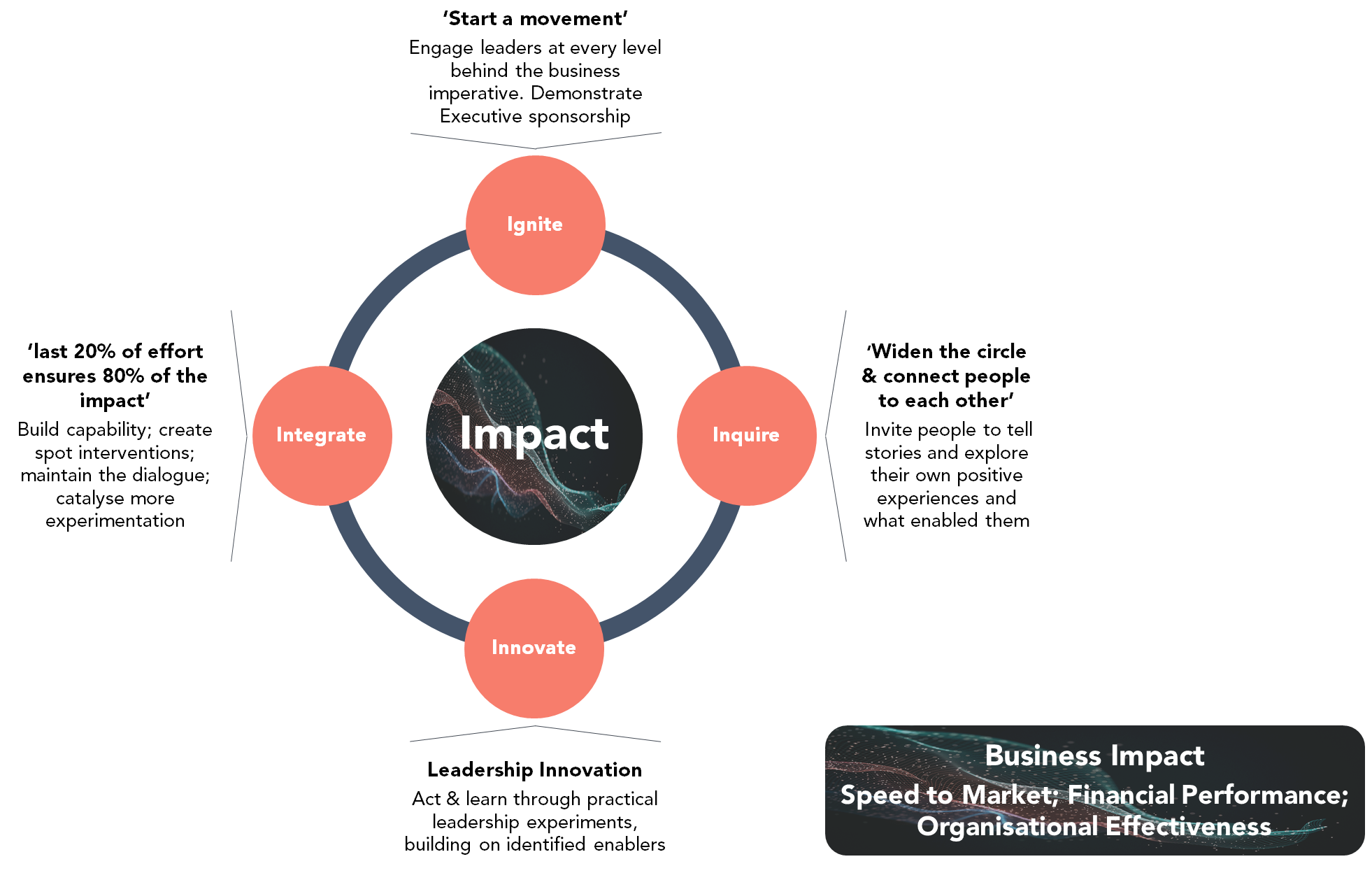 Appreciative Inquiry is manifested most in the Inquire phase, but runs through the entire cycle of Leadership Culture Transformation, from Ignite right through to Impact. This model isn't a timeline, rather a process of continuous experimentation and adaptation.
At the Inquire stage, it's important to convene small groups to identify what is already working well, and what are the leadership factors that enabled that, to encourage leaders to reproduce and amplify those factors in their own context through their own leadership practice.
Active experimentation enables leaders to create desirable future states where the enabling factors are present 'everywhere, with everybody, all of the time' and devising practical action experiments to work towards that. By creaing a spirit and mindset of 'ongoing experimentation', it allows for learning to take place from many small actions, some that work and some that don't, rather than committing to single actions that signalled 'completeness' or that the work was in some way 'Done'.
Through this approach, leaders can help to create a movement which transcends traditional leadership programs, and energises leaders at every level. Over time, the experimentation is embedded, maintained, reinforced and integrated into the leadership culture, to make that transformation stick.
It is then dependent on leaders to continue that constant cycle of experimentation and inquiry to sustain change as the business moves.