Customer-centricity for Vodafone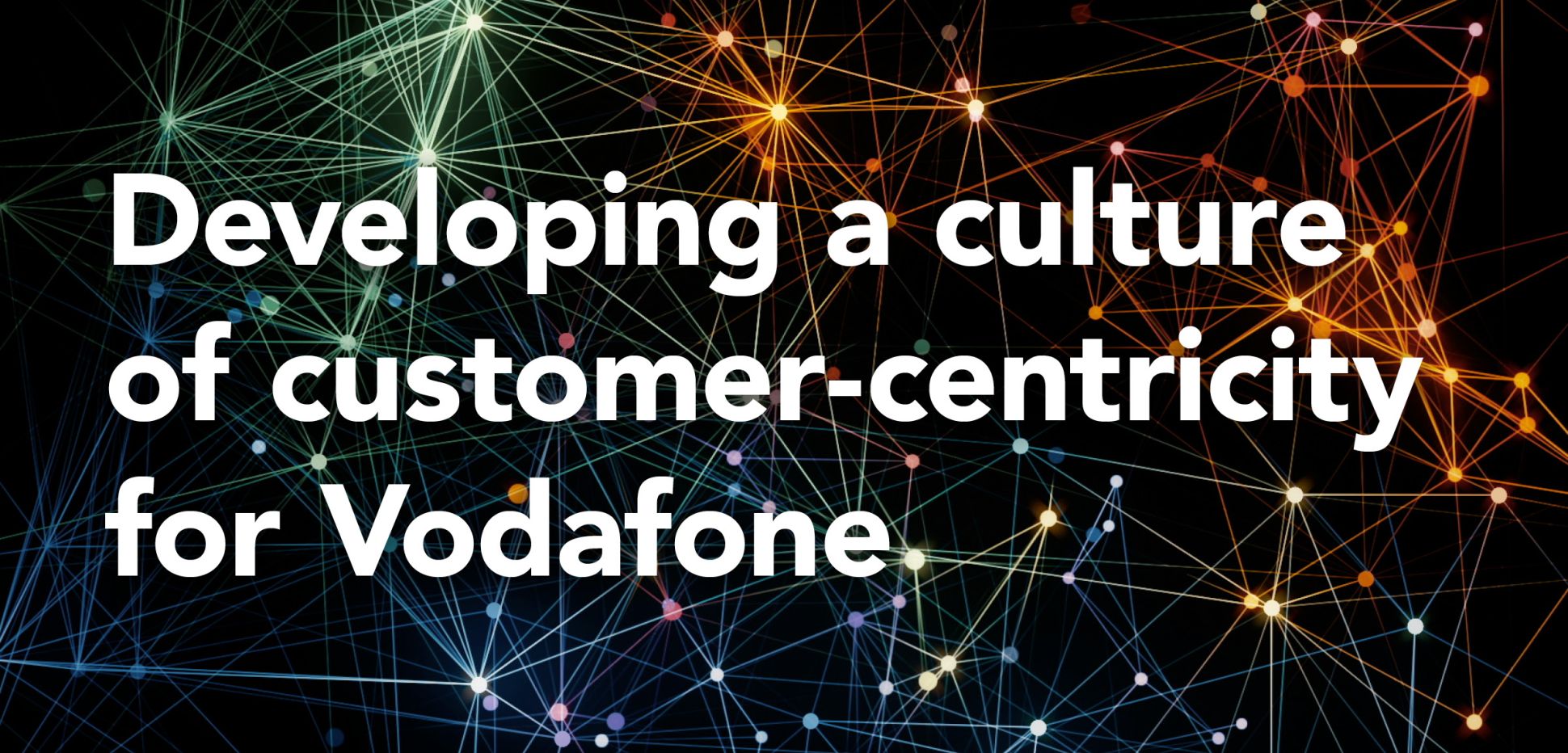 Vodafone is known for its strong consumer brand and the tactile user experience driven by technological innovation. In early 2022, the Executive Board identified a cultural drift from their customer-centric principle and determined to realign Vodafone with the customer.
The primary directive was refocusing on earning customer loyalty through great customer experience. Converting this strategic imperative into a new mindset and behaviour globally across the organisation required a top-down, bottom-up change.
The Senior Leadership Team spearheaded the change with the Spirit Accelerator, a programme that set the strategy and created the high-level conditions for transformation innovation and customer loyalty. Alongside this programme, the Customer Experience Board (CX Board) was founded to set the agenda on customer experience and maintain momentum. With the strategy set, Vodafone recognised a need to shape a culture that permeates the entire organisation, oriented to the customer experience. Sheppard Moscow was brought in to embed customer-centricity globally, facilitating sustainable change that reached down into every market and across function.
Customer Experience Labs: Leading through complexity to solve customer problems
Leading through complexity requires different skills to traditional leadership. To lead in complexity leaders can't simply apply a pre-existing set of expertise, they need agility and resilience to explore unknown scenarios and identify the tensions and paradoxes within them. The Customer Experience Labs were designed to help leaders find new data and insight to decode the unknown, always with the end goal of customer loyalty in mind. We built up these skills not through design, but through experiential learning and exploration. The learning journey began with workshops followed up with inquiry and experimentation, coaching and finally those vital Peer Learning Groups.
Leading for Customer Loyalty: Creating a social movement for leadership culture change
This programme is the 'bottom-up' aspect of the wider strategy. Here, the high-level thinking was made local as market leaders embarked on communal exploration to work through the questions of how to make a difference to the organisation, how to systematize new ways of working. This collaborative effort created a flow of ideas and information that runs upwards and sideways, recognising the value of working across boundaries and creating processes for scaling up insights. This is the hallmark of a learning organisation, where ideas come from all parts of the organisation and, crucially, are captured and shared. Working across boundaries means breaking down siloes. Problems are rarely solved by one function, so integrated into our facilitation was a focus on individual relationship building across functions to improve collaboration through a human-first approach.
The three tiers of programmes were linked by the same simple purpose: to create a more interconnected, innovative organisation in order to deliver great customer experiences at scale. The senior leadership and their strategic aspiration (top) were linked to the front line by the idea that to deliver the aspiration, cultural change was required (bottom-up) and it needed the ability to lead in complexity (middle) to bring that change and make it sustainable.