AI and Experimentation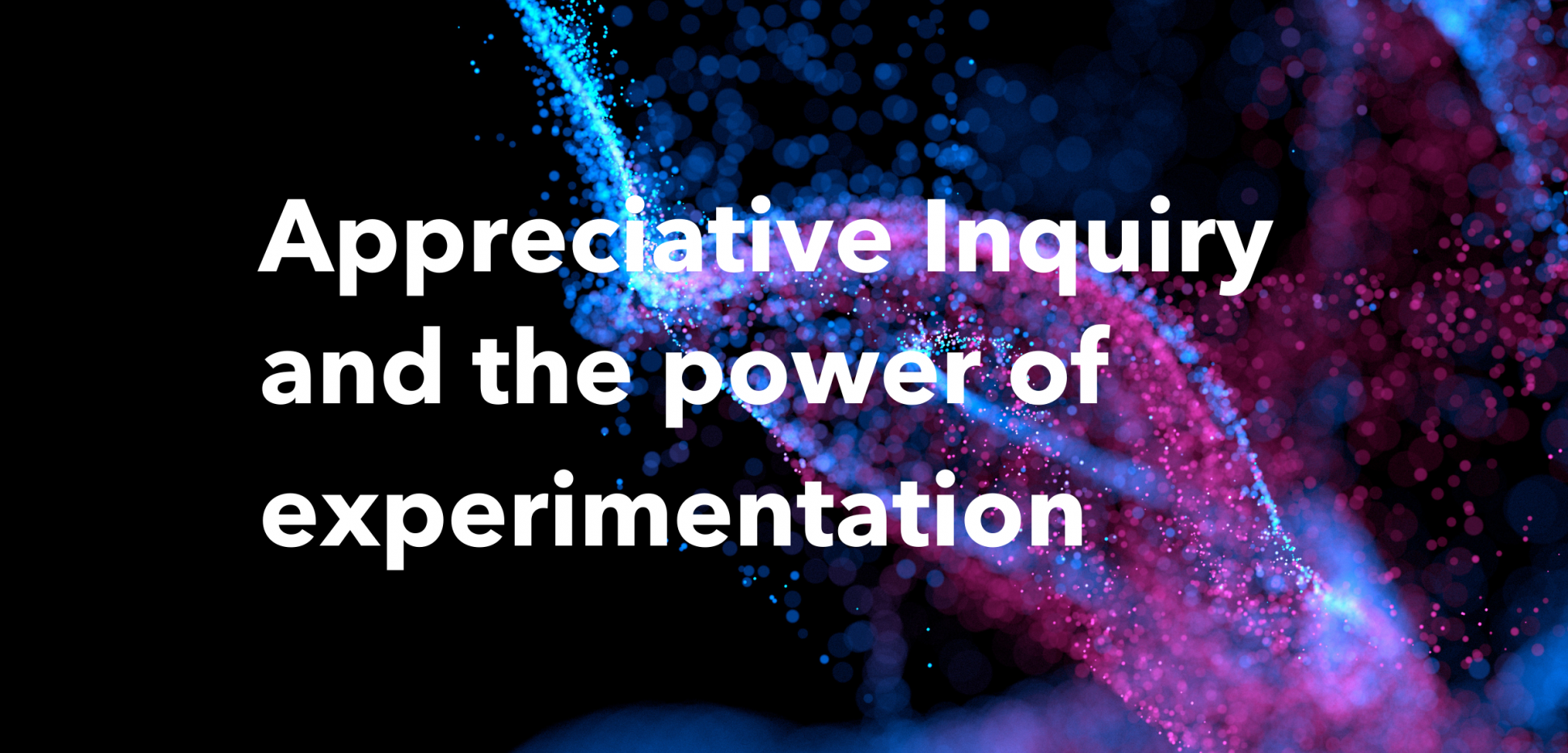 Here we look at the power of Appreciative Inquiry, and why it is such a fundamental tool in helping leaders and teams to make change happen.
When it comes to change, we can look at it in two ways: we can focus on what is broken and needs fixing; or we can look at what we want to achieve and how to make that happen.
Appreciative Inquiry helps us not simply to recognise a new reality, but to create one. It moves the dial from simply describing a reality, i.e. "I'll believe it when I see it" to starting to imagine that reality, for example "I'll see it when I believe it".
It is this sense of positive re-imagining that sits at the heart of much of our work on change, and we have used the principles of Appreciative Inquiry successfully with leaders and leadership teams to help them transform the culture of leadership and teams.
In a programme of culture change, we often convene small groups to identify what is working well across a range of focus areas, and what are the leadership factors that have enabled that. In this way, we start to encourage leaders and teams to reproduce and amplify those factors in their own context through their own leadership practice.
For us, the central idea is one of active experimentation – helping leaders to envisage desirable future states where the enabling factors are present 'everywhere, with everybody, all of the time' and devising practical action experiments to work towards that.
Creating a spirit and mindset of 'ongoing experimentation' allows for learning to take place from many small actions, some that work and some that don't, rather than committing to single actions that signalled 'completeness' or that the work was in some way 'Done'.
Appreciative Inquiry leads to a state of experimentation that permeates the organisation, with leaders actively applying their learning within the context of their role – with the ability to pause, reflect, learn, recalibrate and go again.
In a time like we've experienced over the last 18 months, and we will continue to face in our VUCA world, we see the role of Appreciative Inquiry not simply as a tool to help leaders imagine and realise a better future, but it also provides a method for collective resilience that can galvanise leaders, teams and organisations, and (as we are encouraged to do) build back better!