 Leading for Agility
Uncertainty brings opportunity and challenge for leaders, and we are living with more complexity and unpredictability than ever. How can leaders cut through confusion and enable real collaboration? What does it take to inspire innovation, agility and pace?
Over the past couple of years, we have noticed more and more of our clients talking about the need to create more agility in their organisation: some focus on structure, others on process, and many are thinking in terms of culture. Our observation has been that efforts to adjust on any of these fronts have little success if the prevailing leadership style and capability in the organisation is not also primed for agility. 
Get in touch
We are exploring what it really takes to
Lead for Agility.
Join the conversation:
Leading for Agility - A Conversation Series
Seize the opportunities in uncertainty & ambiguity.

Cut through confusion and enable real collaboration.

Inspire innovation, agility and pace.
Sheppard Moscow is convening conversations to share insights, experiences and practice to enable leaders to meet these challenges with confidence and skill.
In the past series, in Dublin, we offered insights from our renowned leadership development practice, in partnership with Dr. Martin Fellenz, Associate Professor at Trinity College, who offered a steer from research, and we were pleased to welcome our esteemed client Sharon Buckley, Group Commercial Director of Musgrave Group, who gave a personal perspective on how she led her team to be more agile by embracing possibility in the midst of unpredictable times.
During this conversation series, we explored questions such as:
What advantages & benefits accrue from greater levels of agility in an organisation?

What helps and hinders us in creating the agility we need in our human systems?

What mind-sets help us to lead for greater agility?

What do 'agile leaders' actually do that makes the difference?

What can I do to enable greater agility in myself, in those I lead and in the wider organisation?
| Dr. Martin Fellenz | Sharon Buckley | Andrea Cusack |
| --- | --- | --- |
| | | |
| Associate Professor at Trinity College | Group Commercial Director of Musgrave Group | Partner, Sheppard Moscow |
Watch this space for updates and reports from the conversation series.
Scenes from the Leading for Agility Conversation Series
Insights from our long-standing leadership development practice
In our experience, leaders who can create agility in their organisations hold fast to a few key concepts that help them to navigate the complexity while remaining flexible and ready for what is emerging. These concepts can be summarised as follows:
Organisations are really dynamic, complex processes of interaction between people out of which overall patterns and meaning emerge, often without the existence of a grand masterplan. Changes in the patterning and meaning of these interactions happens through the introduction of difference. Thus, the future does not 'just happen', but is created by today's talking and acting.
Change is paradoxical in that we can predict that things will change and at the same time due to the emergent and self-organising nature of change we can neither control, nor manage or predict how exactly they will change.
The paradoxical theory of change holds that the very process of understanding how things are now is already part of the desired change.
By amplifying differences as well as existing thinking and acting, patterns can be disturbed and new ones have the possibility to emerge. Which ones, though, cannot be known or predicted. Thus, experimentation provides the insights needed to move forward.
Because organisations are mainly processes of interaction between people, change happens in and through relationships and the conversations that take place within those relationships.
People change their thinking and behaviour when they gain new insights and perspectives. This happens if people can hear others' perceptions and state their own without having to defend them. This requires psychological safety. Thus the leader's role is to create sufficient psychological safety for people to take the risk of being open.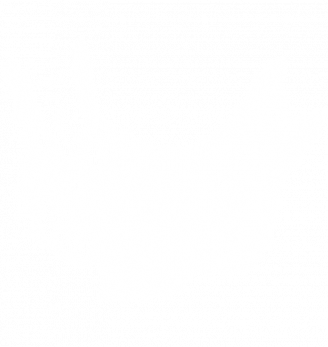 Ready to spark positive action?